Ford VCM II and VXDAIG VCX NANO are two well known diagnostic tools that specially for Ford/ Mazda cars. VCM 2 is the new Ford OEM diagnostic tool. Ford VCM 2 VCM II IDS provides dealer-level diagnostics using the IDS software and VCM II IDS Full Chip also has a WIFI version available,see pix show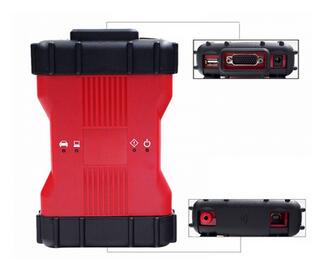 While VXDIAG VCX NANO For Ford Mazda 2 in 1 is an OEM diagnostic interface for the vehicles of Ford and Mazda ,supports Newest Software Ford IDS V101 and Mazda IDS V105.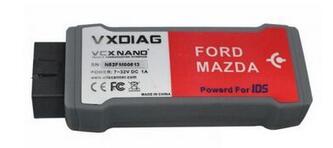 Then what's the mainly difference between FORD VCM II IDS and VXDAIG VCX NANO 2 in 1 ? Here i will make a comparison between these two Ford Mazda Diagnostic Scanner tools
The Commons
1.Diagnostic tool for both Ford and Mazda cars.
2. An OEM diagnostic interface for the vehicles of Ford and Mazda,compatible with OEM software of Ford IDS and Mazda IDS.
3.Multi Languages Supported.
4.Connected via obd2 port.
The Difference
1.Developed by different team with different PCB
2.IDS Software Supported : VXDIAG VCX NANO For FORD IDS V101,MAZDA V105,the VCM 2 For Ford IDS V101,MAZDA V94.
3. VCM II support VMM as well as CFR.
4.VCX NANO VXDIAG doesnt support offline programmer.
5.VXDIAG VCX NANO For Ford Mazda 2 in 1 price is cheaper than Ford VCM II IDS.
6.OEM FORD VCM II Full Chip more stable to use.
7.VCX NANO by VXDIAG works on computer XP/WIN7/WIN8 system,FORD VCM II For XP or Few WIN7 Pro.
So,IMO,OEM FORD VCM II Full Chip Will be the number one choice,the quality and performance are stable and quality is super high. But it doesnt mean VXDIAG VCX NANO Ford Mazda 2 in 1 doesnt good, it was still a good scanner tool as well, it can work on more window system and the function and working conditions are good and the price is cheaper too and it has been tested by many users,see feedback below
Record and play back live data for ABS, PCM…tested ok
Program and Install new ECUs (PCM, ABS)…tested ok
Read and Clear DTCs…tested ok
Program New Keys for Mazda 6…tested ok
Set, adjust or remove speed governors…tested ok
DPF Regeneration…tested ok
Automatic vehicle recognition…tested ok
All other dealer functions…tested ok
Reset steering angle…tested ok
Find guided fault…tested ok
Injector Coding…tested ok
So,it mainly depends on your own optional,to be honest,both of vcm ii and vcx nano are two top quality and big welcomed diagnostic tool at obd2tool.com.