Which is the best Ford diagnostic tool ? Here is a Ford Diagnostic Tool buying guide, which may help make a wiser decision on Ford Car Diag tool.
Top 3 Ford Diagnostic tool:
Ford vcm 2
Vxdiag vcx nano Ford/Mazda
Vcm IDS 3
1.Ford vcm 2 clone: Most populous Ford diagnostic tool
China vcm2 price: around $85 – $200
OEM Ford VCM II VCM 2 IDS Diagnostic and Key Programming Tool Full Chip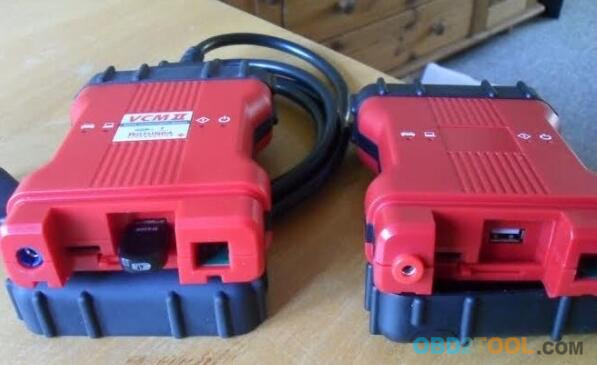 2.Vxdiag vcx nano for Ford/Mazda: Cheaper but works as a vcm2
Vxdiag vcx nano Ford/Mazda diagnostic tool is the redesign of vcm2, as functional as vcm2 but Vxdiag vcx nano usually is much more cheaper.
Vxdiag vcx nano Ford/Mazda price: less than $100
VXDIAG VCX NANO for Ford IDS V101 Mazda V105 USB Version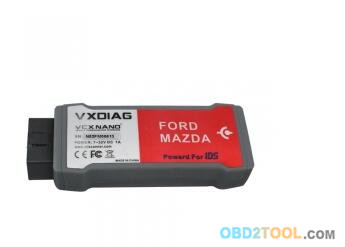 3.FLY VCM IDS 3: Newest & Update most frequently
VCM IDS 3 is the newest Ford/Mazda scan tool released at 2017, with the latest IDS software download Ford IDS 105 Mazda IDS 104, sw usually newer than vcm2
VCM IDS 3 price: $299
FLY VCM IDS3 OBD2 Diagnostic Tool IDS for Ford & Mazda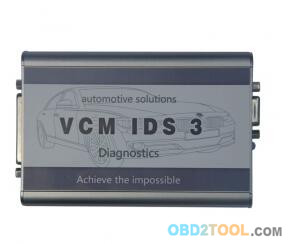 Newest Ford diagnostic software download free
Ford IDS 105.02A download free:
https://mega.nz/#!11JGnbRb!2LRQa2YEyCdMmCg0-je7cg_7FnA4Nf7RK-L8eTb3hfE
Mazda IDS 105.02 download link 1:
https://mega.nz/#!whIWjSaY!8M31_oba8t-OZuKT_zkMDGcRQJyiWU7R9jKU7wzicEg
Mazda IDS 105.02 download link 2:
https://mega.nz/#!oIIlBY4C!2jsGXvGDZqx2YOCKNoMwv8L2eE_AzChDSpF-RNVbKXY
Note: not sure of the security and anyone should try it at your own risk!
Ford diagnostic tool review :
VCM 2 is more stable and good clone.
Full chip high quality VCM2. But be careful programming!
VCMII is just slightly more expensive then VXDIAG VCX NANO.As far as I know, it's hard to find a good independent workshop there. There's a few in RJ though
Vxdiag VCX NANO is a VCM emulator. You can not use use it for anything else. But you you use VCM II for Pass Thru for Xentry, HDS, TIS, GS2, JLR, Volvo, Nissan Consult and numerous other. Right people can flash it Maserati/Ferrari.
VCM 2 is the right choice, if you buy a good clone with a good serial.I can confirm this. Good pcb.
All Ford diagnostic tools above all share the same IDS software and functions. All work no issues in OBD II Scanner, key programming, ecu programming/reprogramming. But clearly, they are different from the software version, firmware quality, stability and speed… the PRICE tells. You will get what you pay for. And yes, you need LUCK with items from China.