To compare this product with its rival brands, let's take an example of Autel Maxisys Pro MS908p.
This Autel Maxisys Pro MS908P offers ECU coding, programming, and extensive coverage.
But, a few users have complained that it loses communication with the Audi and VW car models.
In addition, if you select an option, it will display — your vehicle doesn't support this function. This scan tool also provides frequent connection errors.
Thus, you will eventually have an utterly disappointing and frustrating experience.
However, the main difference between the Autel Maxisys is the CPU. The CPU of the Autel Maxisys Elite is NVIDIA Tegra Quad-Core Processor 1.8GHz.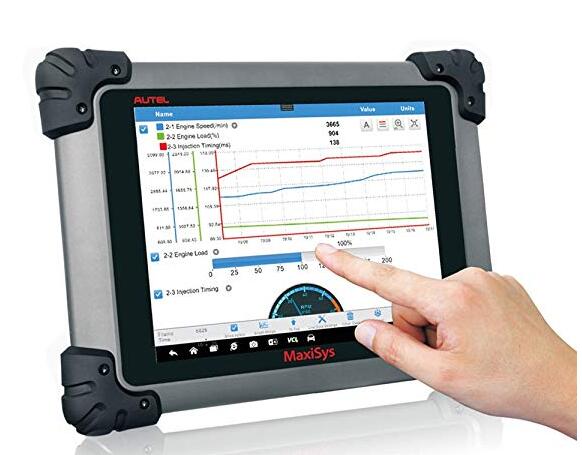 While The Autel Maxisys Pro MS908p has the Samsung Exynos Quad-Core Processor 1.4GHz.
Thus, if you are looking for a reliable automotive scanner that's worth your investment, then do not hesitate to buy Autel Maxisys Elite. This brilliant tool will always offer you a fast and excellent performance.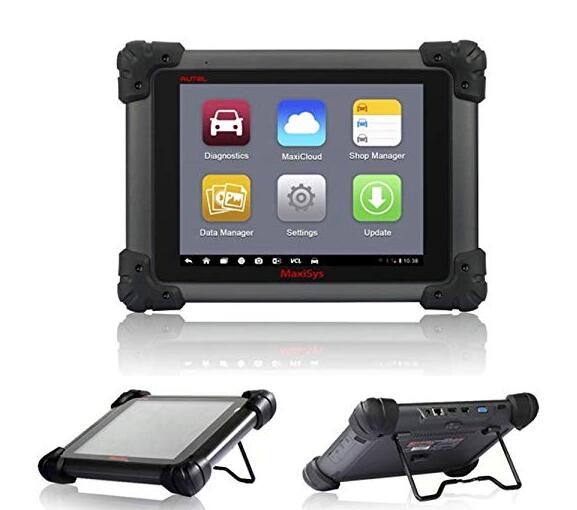 But if you don't care much about the speed ,Obd2 tool Autel Maxisys Pro MS908P is also a great choice for you.
Pros
Super fast diagnosis
Auto-Vin Technology
Battery Recharge
Extensive Vehicle Coverage
Smart Screen
Sufficient Storage Capacity
Autofocus Camera
Easy Printing
High-Level Configuration
DataLogging
Compact and Light
MaxiFix
Cons
The Maxisys Elite is not suitable for the low-end mechanics as the operational procedures are quite complicated. It mainly targets professionals in Auto-repairing and Garage Shops.
It is a high-end product and is not affordable to everyone who would want to use.