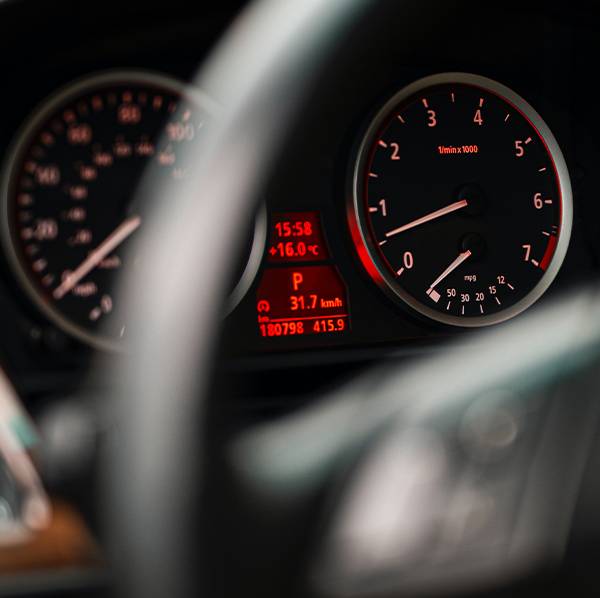 If you're here I'm sure you'll want both options to keep the flair of your older E-Series BMW while still being equipped with the latest multimedia features, ideally at a great price. And what could be a better way than BMW coding? You may think fast, relatively easy and affordable. Great, sign me up!
But you gotta hold your horses for a second, mate, because a lot depends on your BMW specs. If your car even remotely remembers the days when Jaws hit theaters, coding (as you might imagine) isn't your first choice for an upgrade. Your BMW must be at least a year of manufacture 2004 with an on-board computer (RAD) in order to get any coding options at all.
And frankly, there are many. But if you want to go straight to the ultimate multimedia and vehicle control options for programming on your BMW E-Series, read on!
BMW Coding vs BMW Programming
Just a quick reminder for those who don't know, BMW coding is not the same as BMW programming. When coding, you assign data groups to a selected controller's operating program to change its basic operation. For example, locking or unlocking specific features that are already coded.
While BMW coding manipulates your software's existing features, BMW programming is a complex process of writing or rewriting new features that were not previously present in your car. And is therefore usually carried out by BMW technicians before the car leaves the factory. Unlike BMW programming, BMW coding is much more secure and can be done remotely.
What are BMW coding options for E-Series?
So for the TOP 6 coding options available for your E90, E60, E70 or other E-Series BMWs, there is:
● BMW map update
● BMW Enhanced Bluetooth coding
● SiriusXM coding
● Digital speedometer coding
● Start & Stop button coding
● Remote window control unlocking
Importantly, which coding options are available for your vehicle, and how you'll code them, depends on your iDrive system's head unit.
1. BMW map update
Even if your E-Series isn't of the latest date, it doesn't mean your maps can't be. With BMW map update you can obtain the freshest info about opened/closed routes in your region, see thousands of new points of interest and know time saving detours.
Also, whether you do BMW E90 coding or update G20, the process is always kept simple. Just put your USB flash drive with a coding file into the USB port and enter an FSC code on the iDrive.
2. BMW Enhanced Bluetooth coding
Another thing you don't have to lag behind with are phone pairing possibilities. Let's be honest, as for multimedia features, Bluetooth media streaming is the least your E-Series should be capable of in this day and age.
If you're missing out, simply unlock BMW Enhanced Bluetooth. It will allow you to play your favorite Spotify music through the car speakers via Bluetooth, pair up multiple devices via Bluetooth at once, make hands-free phone calls and much more. For mobile addicts particularly, this could be another simple E60, E70 or E90 coding option you can't miss.
3. BMW SiriusXM coding
But hey, not all E-Series owners want to find their way around music apps and setting up Spotify accounts. For some, good old FM radio is enough… or so they say, cause they haven't yet experienced the pleasure of having over 175 channels in their cars at all times 😉
SiriusXM is a BMW satellite radio bringing hundreds of entertainment, sport and news channels to your car, no matter the US State or Canadian province you live in. And thanks to BimmerTech's SiriusXM coding, you can enjoy them in your E-Series too! Just spare 30-minutes on USB or remote cable coding and plenty of channels from the Howard Stern Show to TikTok Radio will be at your hand on the road – a few months may even be for free!
Since BimmerTech uses a genuine BMW activation code, you can benefit from the free trial period on All Access SiriusXM subscription. Up to one year, if you are the original owner of your E-Series. Or 2 months, in case your car is certified pre-owned.
4. BMW Digital speedometer coding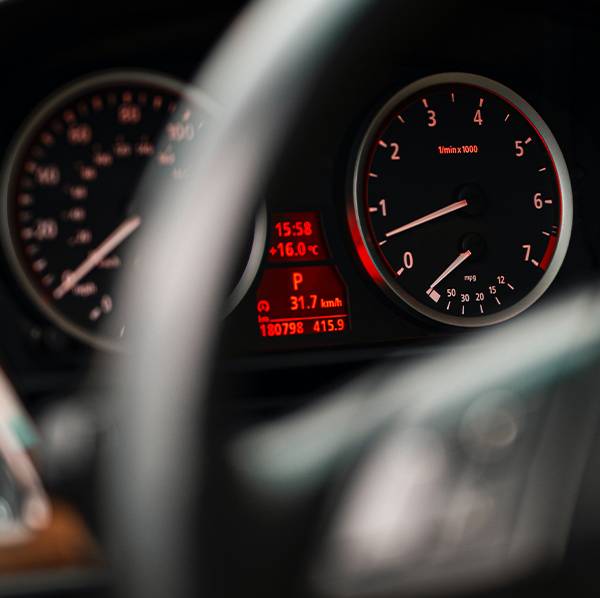 Know what else can be at your hand… or at a glance shall we say? Your actual speed.
BMW Digital speedometer coding Having an E-Series BMW, you know how inaccurate the analogue speedometer can be and how hard it is to check your exact speed on the spot, especially when you drive pedal to the metal. So instead of picking up another ticket for being that little over the speed limit, why not rely on the digital readout?
The digital speedometer coding will add a digital number on your in-dash screen and make your read out quicker, especially when your speed changes rapidly.
It may not give you the feel of a fully digital cluster, but considering that E-Series BMWs are out of the market for 6WB replacements, it is your makeshift digital experience for a fraction of the cost.
5. BMW Start & Stop deactivation
And if you search for upgrades enhancing the sporty feel of your E-Series even further, auto start stop deactivation is another BMW coding option worth looking at. It'll turn off the automatic engine shut off feature and program your car to remember its previous settings next time you start it up.
No motor overclocking here, but definitely something to at least help you beat folks off the lights.
Wonder whether BMW start stop is bad for your engine? Find your answer in our expert guide.
6. Remote window control coding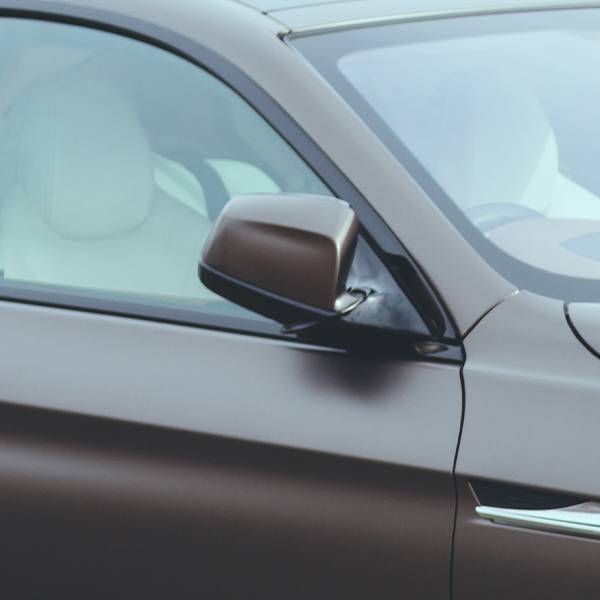 Remote window control coding Lastly, the BMW coding option you'll surely appreciate during hot summers – remote window control unlocking. Since, E-Series cars are not equipped with preconditioning options, such as BMW remote start, manual BMW ventilation is your only way to air out your interior before you get in. And with remote window control coding, you'll be able to do it using your BMW key fob!
Just stand within range of your car and press the lock button on your fob for a few seconds. Your windows and sunroof will open or close automatically to bring a breath of fresh air to your car.
How to code BMW E-Series?
All sounds good, but how do you code these things in? Is there a BMW coding app for that or will you have to equip yourself with OBD adapters or any specific BMW programming software?
Nothing too complicated for sure. Depending on your vehicle specifications, you'll be able to code your car either via coding cable or a USB flash drive. Enter your VIN here to check which Bimmer coding tool you're compatible with.
BMW USB coding
If you're compatible with USB coding, it's as simple as inserting your USB stick with the coding file into the USB port of your BMW and waiting 60 seconds as the coding performs itself automatically. Learn more about the BMW USB coding process.
BMW cable coding
As for the cable coding procedure for E-Series, a DCAN coding cable and a laptop running Windows with a regular USB port will do. There's no special BMW programming software you have to download on your own or any BMW coding apps. Our technician will take care of everything remotely and guide you how to share your laptop with him so he can code BMW for you.
Anyways 😉 Once you purchase your BMW coding option you'll receive all remote coding session preparation instructions, so that everything goes smoothly.
At one point of the BMW coding session you'll be asked to connect your laptop to your BMW. And that's what the BMW OBD port is for. You'll be able to find it just above the pedals.
See how to connect your coding interface to your BMW OBD port in this video. Keep in mind that for your BMW E90 coding (or any other E-Series) you'll use the DCAN cable instead of ENET interface.
How to retrofit BMW E-Series?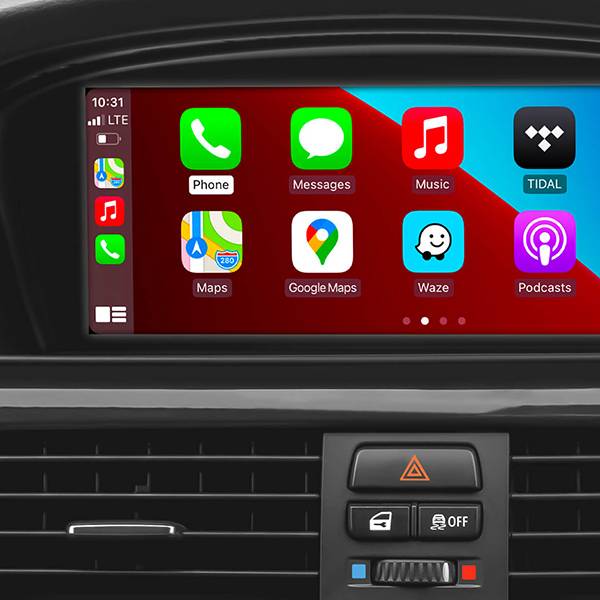 If you feel like unlocking the options in your BMW software wasn't enough and count on some more upgrades to spice up your older vehicle, you still have plenty to choose from – like BMW CarPlay or Android Auto, as unbelievable as it may sound.
How to retrofit BMW E-Series Our BMW CarPlay and Android Auto upgrade for CIC head units will bring your E-Series up to modern day standards by letting you pair up your phone with your car and allow you to display your apps on the iDrive screen. What's more, thanks to our MMI's Android Auto support, you'll be able to connect your Android smartphone to the module, or even add BMW backup cameras or front cameras for a bargain. Get to know more on how to add BMW CarPlay to pre-2016 vehicles.
If your BMW iDrive is older than CIC, upgrading BMW CarPlay may be out of the question (unless you replace your head unit). The good part is, you're still in the game for SmartView Apple TVs and BMW audio upgrades – meaning you're more than welcome to enjoy Netflix backed up by some good tunes when on the road 😉