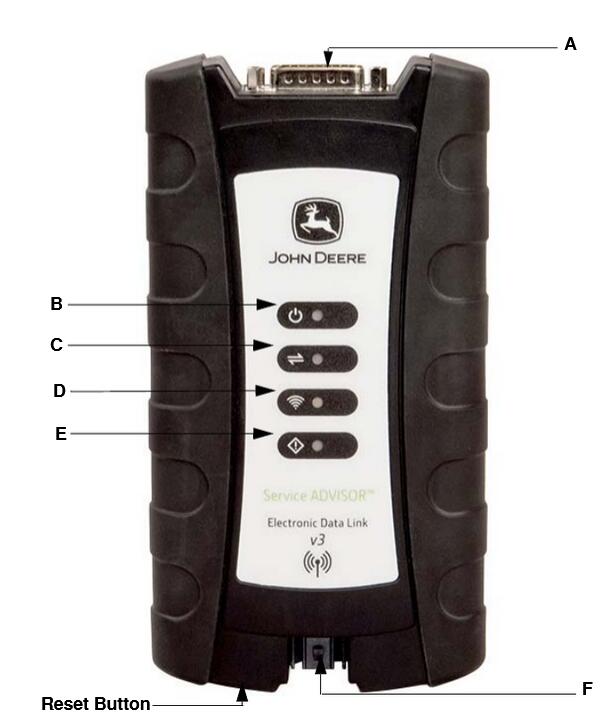 The features of the EDL3 device
1. Product Specifications
The EDL3 Data Link Adapter is configured with the following specifications: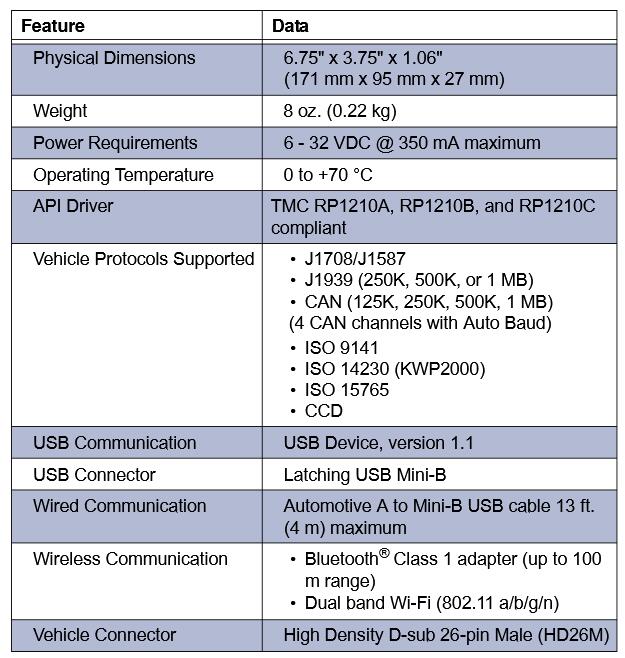 2. System Requirements
Be aware of the following system requirements: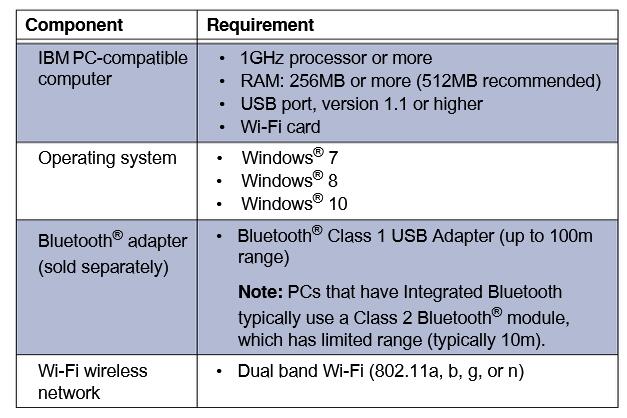 3. Device Features
The following illustration details the features of the EDL3 device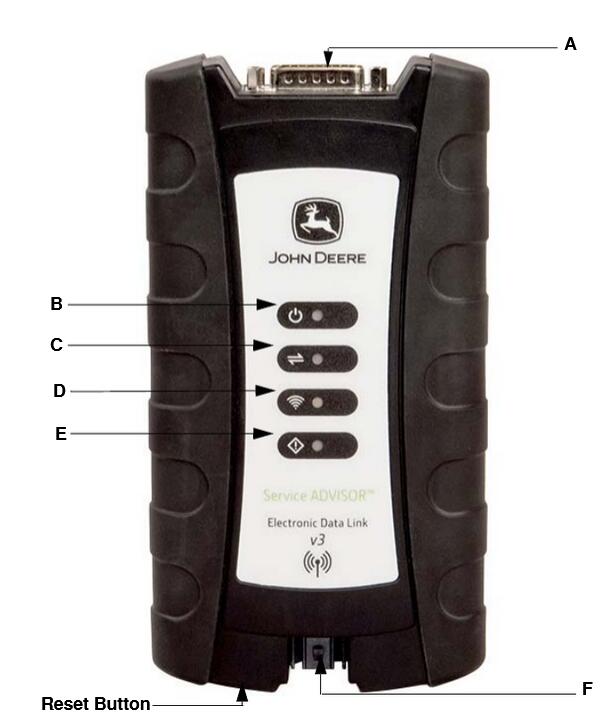 Legend
A—Vehicle Port      D—Wireless Comm LED
B—Power LED         E—Fault LED
C—Vehicle Data LED  F—USB Port
The following features behave the same whether the device is in Bluetooth® or WI-FI mode.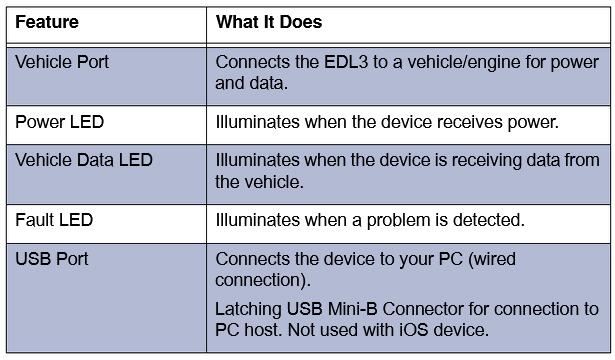 The Wireless LED and the Reset Button, however, behave differently depend-ing on which mode (i.e., Bluetooth or Wi-Fi) the device is in.
4. Communication Options: Wired vs Wireless
Prior to using the EDL3, you need to decide how you want the unit to communicate with your PC. There are three options:
• Wired, USB Connection
• Wireless, Bluetooth® Connection
• Wireless, Wi-Fi Connection
5. Wired USB Connection
A wired USB connection provides the advantages of high data throughput, low latency, and a high-reliability data connection.
IMPORTANT:
äECU reprogramming typically requires both high throughput and critical timing, and should always use a USB-to-PC wired connection.
Wired communication between the EDL3 and your PC requires an automotive A to Mini-B USB cable (shipped with the EDL3).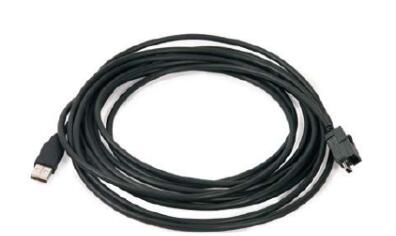 6. Wireless Bluetooth Connection
The EDL3 can be configured to use Bluetooth® wireless technology to provide communication between the EDL3 and your PC. Bluetooth® has limited bandwidth and exhibits latency when compared to WI-FI or a wired USB connection. This may result in dropped messages in situations requiring high bandwidth.
The EDL3 Data Link Adapter is equipped with a Class 1 Bluetooth® module with a range of up to 100m when communicating with another Class 1 Bluetooth® device. Most PCs that feature Integrated Bluetooth® are equipped with a Class 2 Bluetooth® module, which limits the useful range to around 10m.
7. Wireless Wi-Fi Connection
The Heavy truck scanner EDL3 can also be configured to use Wi-Fi to provide wireless communication between the EDL3 and your PC.
There are two network options:
• Mini Access Point Mode (pg. 16)
• Infrastructure Mode (pg. 17)
Wi-Fi performance can be affected by network congestion or radio frequency in-terference if there are too many other wireless devices in the vicinity.These conditions may result in dropped messages. For this reason, Wireless communi-cation is not recommended for ECU reprogramming (i.e, reflashing).