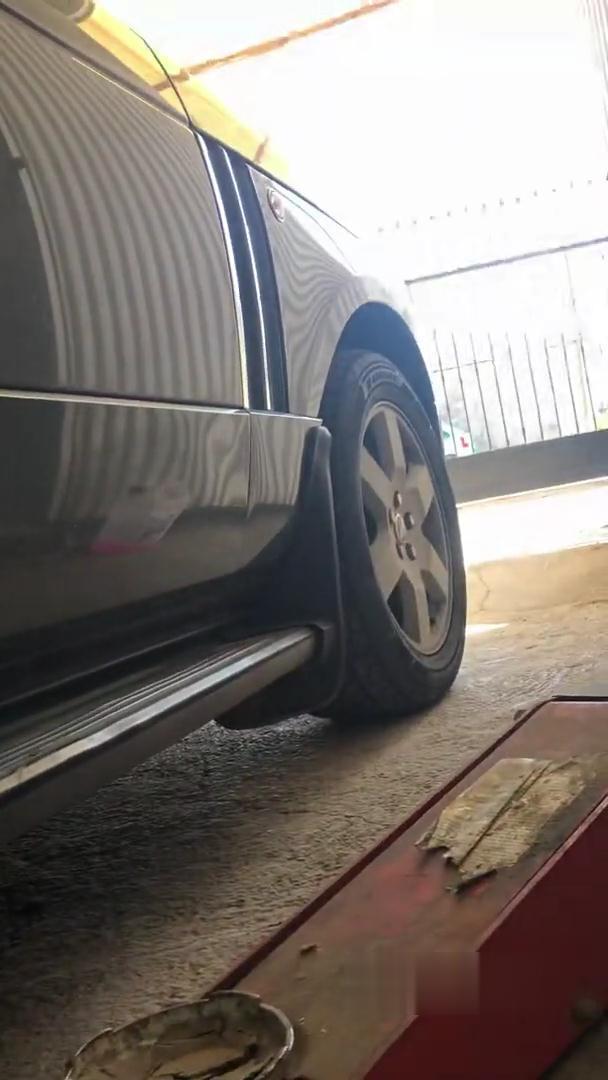 Launch X431 V+ working wonders. Fantastic diagnostic machine. Working on a 2004 Range Rover with both front suspensions completely deflated, along with a electrical parasitic draw on the battery. My customer disconnected the battery every evening after work, with the rear suspension sensor broken the vehicle lost all data and couldn't calibrate its height. I manually set the height using the Launch X431 V+ by its capability of Bi-Directional control. Waiting on a new part to arrive…. Fixing the parasitic draw, my customer does not need to disconnect the battery, hopefully the front suspension will remain inflated until the new part arrives.
Let's look at the operation on the Launch X431 V+ tablet
Voltages for the height sensors.
Front left 3.86 and 3.69 for the other side.
The rear left 1.81, the rear right 4.52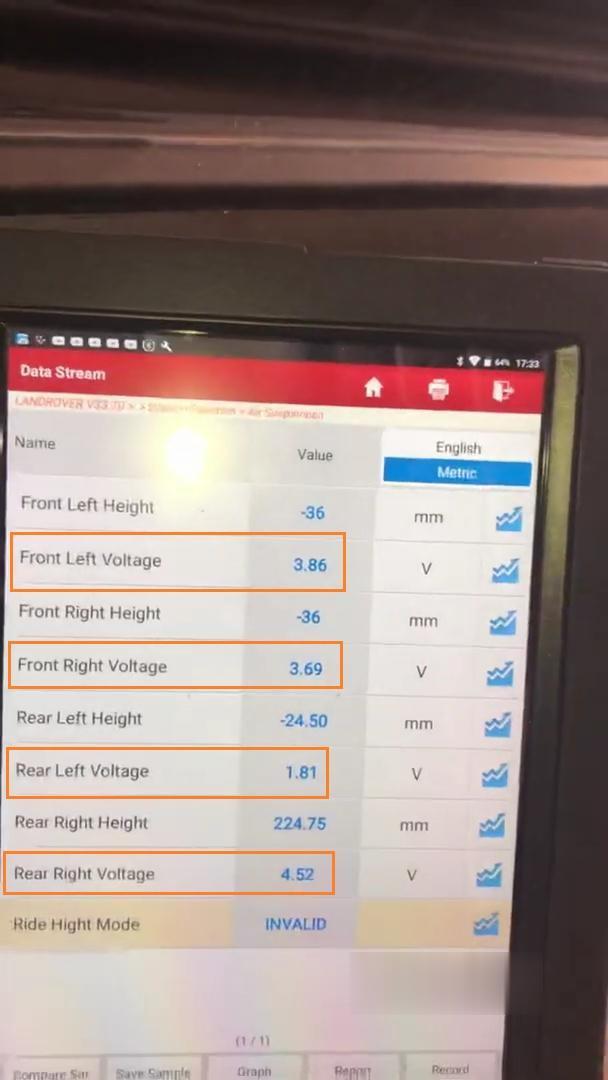 The arm is broken. This is broken hidden, but lonely that for this is broken from the top of it.
I just set that up there. It should be roughly sign points.
You can now see that the voltage has dropped. The problem with the suspension.
I have pumped up the front manually.
And the rears I've got all around the sign boy. But I can't calibrate the system until the sensor at the back is replaced.