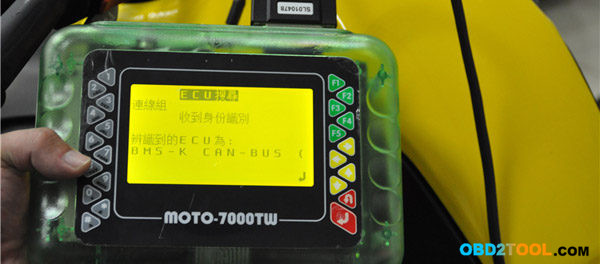 Which BMW diagnostic tool is best for BMW motorcycles/bikes? ICOM A2? ICOM D? MOTO-1? GS-911? MOTO 7000TW? Here, Obd2tool.com engineers share the professional ideas here.
1- BMW ICOM A2 + ICOM D interface (BEST)


ICOM A2 is the best BMW diagnostic tool and ICOM D is the professional BMW motorcycle diagnose cables.
According to customer feedback, ICOM A2 + ICOM D is the most ideal tool for BMW motorcycle coding.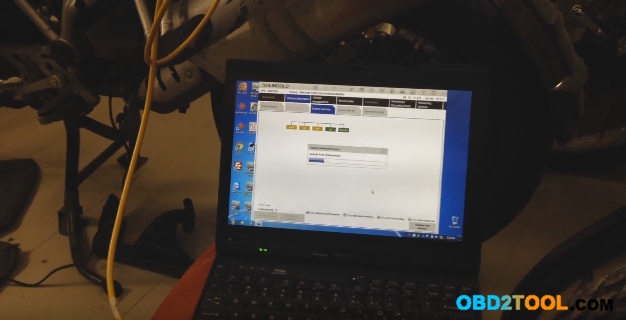 If ICOM A2+ICOM D is too expensive for you, try K+DCAN cable with ICOM D. Some bmw owners managed to use this kit for their bike coding. Most use this to cycle the ABS pump to bleed.
2- MOTO BMW Motorcycle-specific diagnostic scanner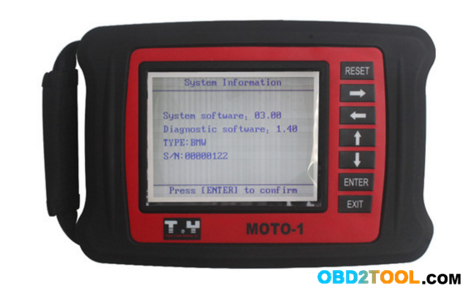 BMW C, F, G, H, K and R series vehicles test of engine, ABS, instrument, and body system of motorcycle
3- GS-911 scanner for BMW motorcycle (POPULAR)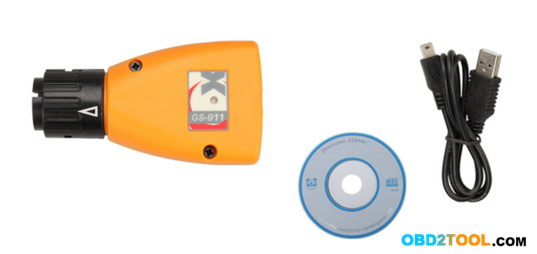 the emergency diagnostic tool for BMW motorcycles
4- MOTO 7000TW Motorcycle Scanner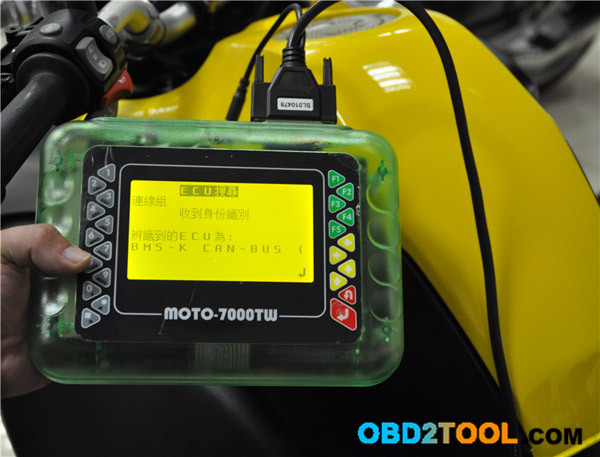 the emergency diagnostic tool for BMW motorcycle
Adapters to use:
SL010499 Packard Cable (Italian bikes)
SL010459 Kawasaki 8-pin Cable
SL010460/61/62 Honda 4Pin/3Pin/2Pin 3 in 1 Cable
SL010463 Suzuki 6-pin Cable
SL010464 Suzuki 4-pin Cable
SL010475 Yamaha 3 pin Cable
SL010489 KTM Cable
SL010490 Aprila/Sagem Cable
SL010493 Kymco Cable
SL010501 BRP/CAN-AM cable
SL010502 Kawasaki injection regulation cable
SL010516 Polaris 8-pin cable MY2006
SL010510 Kawasaki 6pin cable MY2010
SL010512 SYM 3PIN cable
SL010508 Ducati CAN 4-PIN cable
SL010342″Universal" Cable
SL010480 Harley-Davidson Cable
SL010481 OBDII Cable (Triumph)