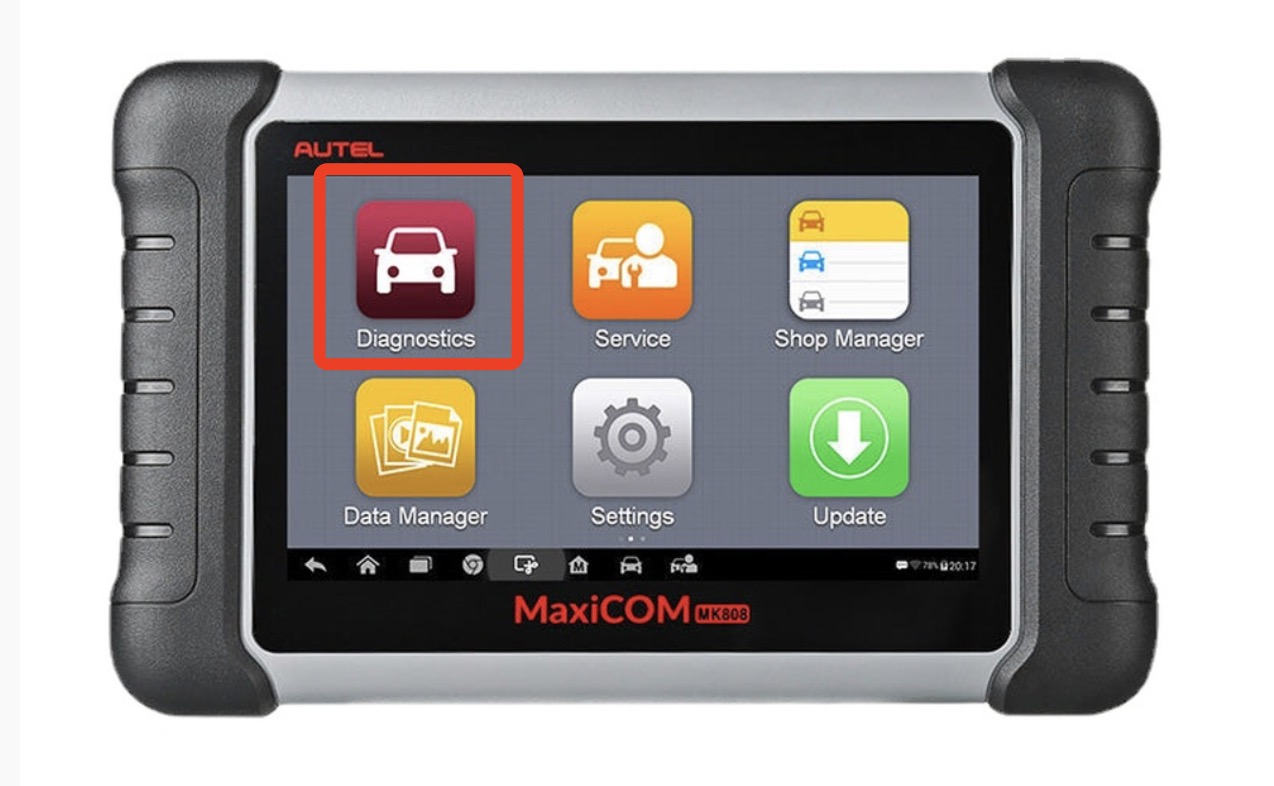 How to use Autel MK808 to diagnose vehicles
1. Identify your vehicle
The MaxiCOM diagnostic system supports 4 methods for vehicle Identification.
1) Auto VIN Scan: The MaxiCOM diagnostic system features the latest VIN-Based Auto VIN Scan function to identify vehicles and scan all the diagnosable ECUs and run diagnostics on the selected system. This function is compatible with 2006 and newer vehicles.
2) Manual VIN Input: For vehicles not supporting the Auto VIN Scan function, you may manually enter the vehicle VIN.
3) Automatic Selection: The Auto VIN Scan can be selected after selecting the test vehicle manufacturer.
4) Manual Selection: When the vehicle's VIN is not automatically retrievable through the vehicle's ECU, or the specific VIN is unknown, the vehicle can be manually selected.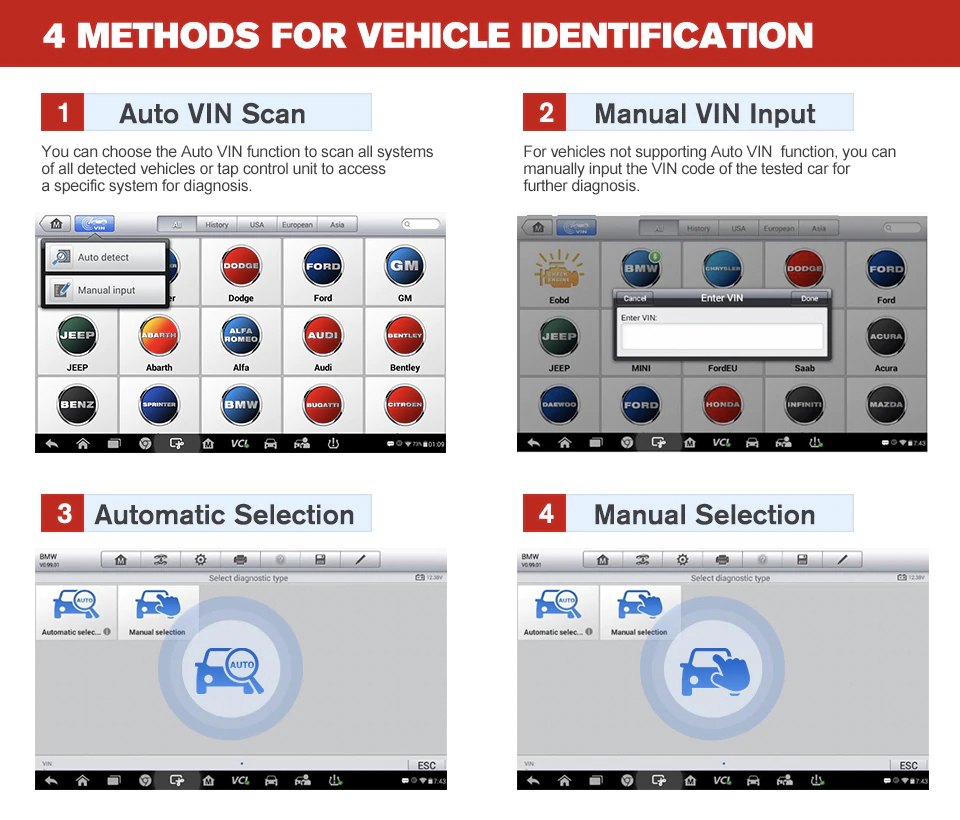 2. Diagnose your vehicle
Once you access the Diagnostics service of MaxiCOM MK808, a variety of functions are available, including oil reset and EPB/BMS/SAS/DPF service which are used for the safety and efficient maintenance of systems.