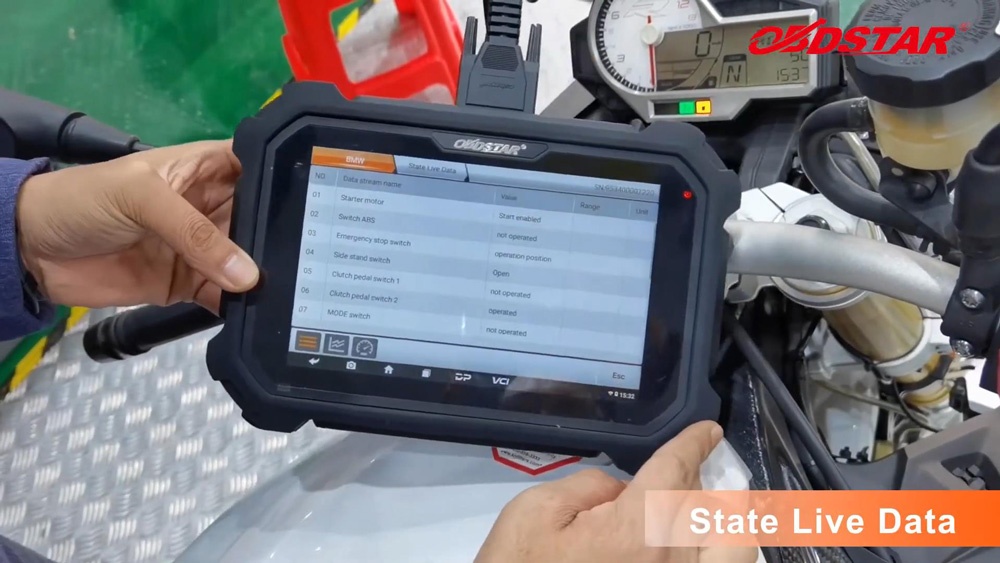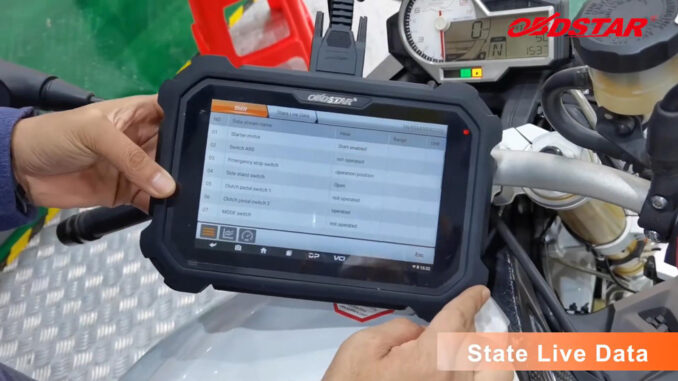 OBDSTAR MS80 is coming!!! Featured as a professional motorcycle diagnostic tool, what does it bring us? Let's work it on a 2018 BMW S1000R motorcycle to have a test.
First of all, connect OBDSTAR MS80 with BMW motorcycle via OBD, turn on the ignition,  let's start:
Auto identify to confirm VIN
Moto diag >> BMW >> BMW V30.02 >> Auto Identify[VIN] >> Enter
Diagnose engine module
ENG >> Bosch BMS MP1 (2016-) Euro 4
We can read ECU information, read and erase fault codes, read data flow, perform active test and other special function here.
– ECU information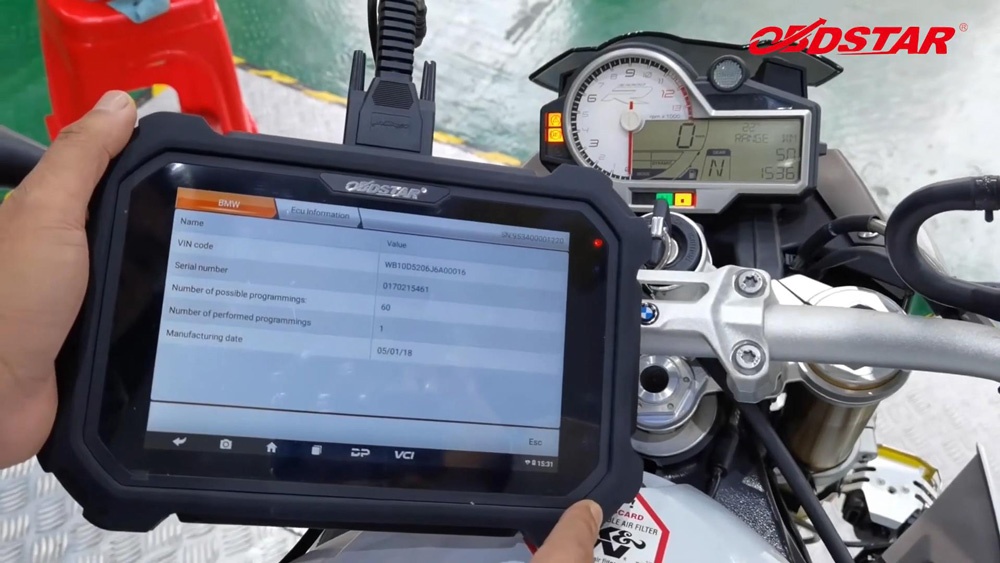 – Read fault codes >> No fault codes.
– Erase fault codes >> Make sure ignition switch is tuned on, but engine does not launch >> Continue to clear DTC >> Erase fault codes successfully
– Read data flow
Value live data >> Select all
We can see all engine value live data here, press the third icon on bottom, go access to see more instrument diagrams, they will change when turning engine.
Exit back to press
State live data >> Select all >> Enter
We can see all engine state live data here.
This is using a new arrival OBDSTAR MS80 Diagnostic Tool to read 2018 BMW S1000R motorcycle fault codes and live data.