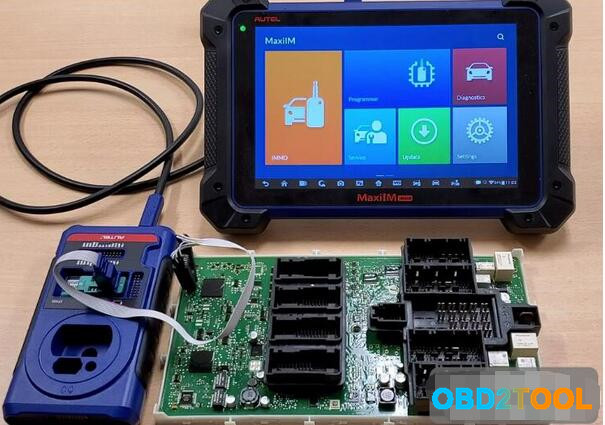 In this introduction,OBD2TOOL will show you guide on how to use Autel MaxiIM IM608 to read out immobilizer data from BMW FEM M95128 chip.
Procedures:
Connect XP400 programmer to Autel IM608 tool,then use APA103 clamp to connect EEPROM to XP400.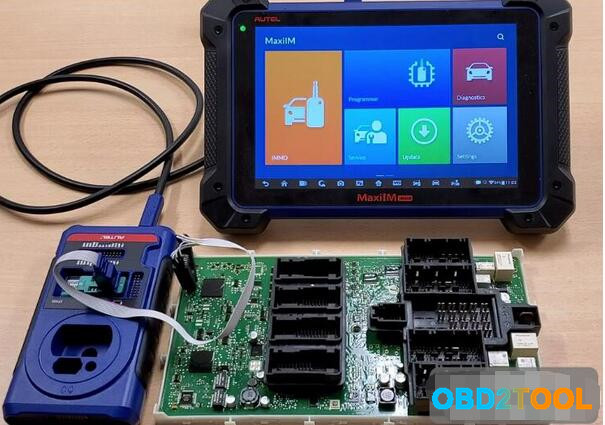 Then select "IMMO"–>"BMW"–>"System Selection"–>"Immobilizer"
Select "FEM/BDC immobilizer"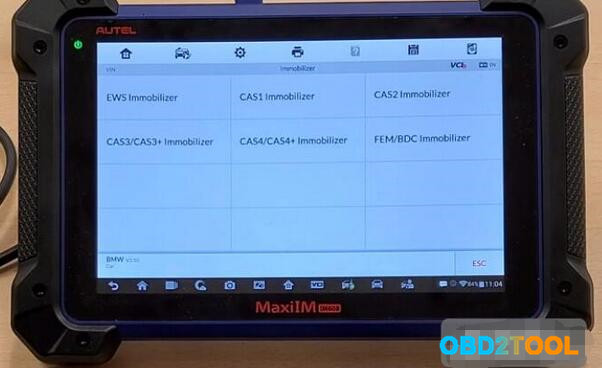 Select "EEPROM operation"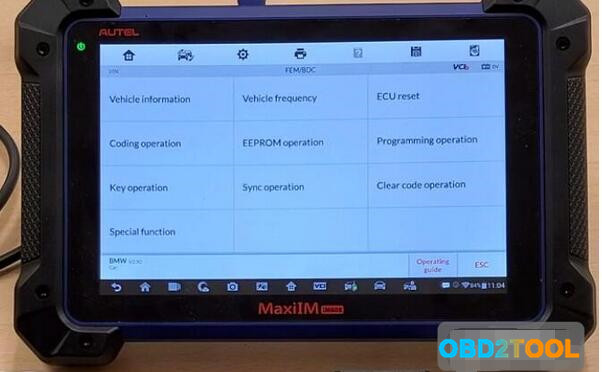 Here you can select "Diagram" to check the connection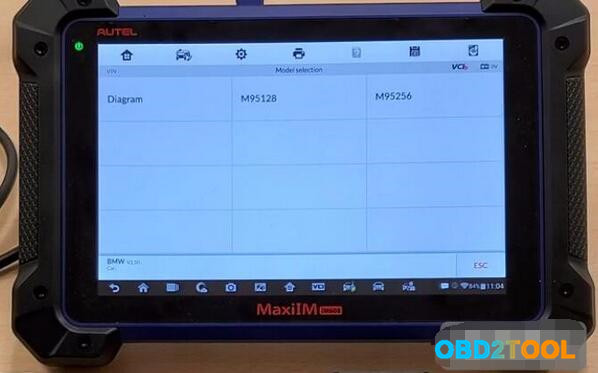 FEM-M95128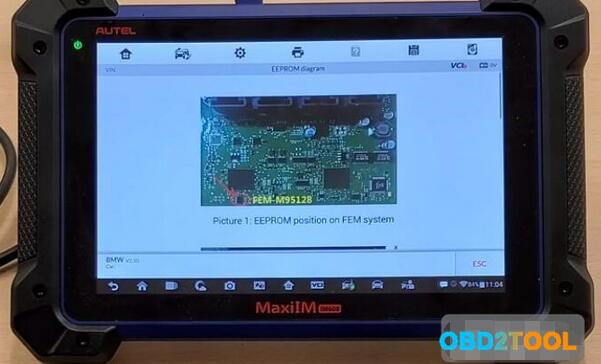 Scroll download to check "BDC M95256"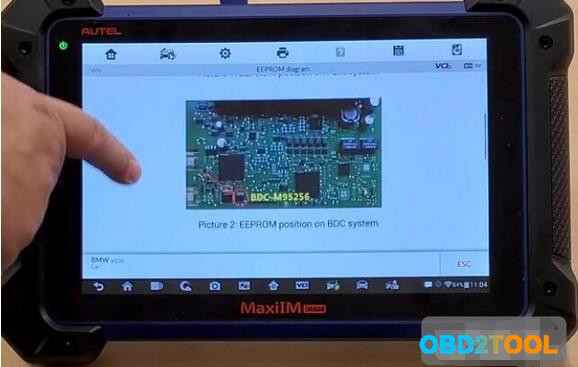 And position of pins on EEPROM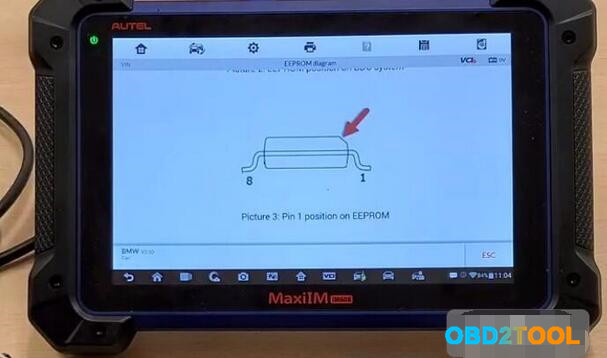 In this expamle,it is M95128,here we back to menu to select "95128"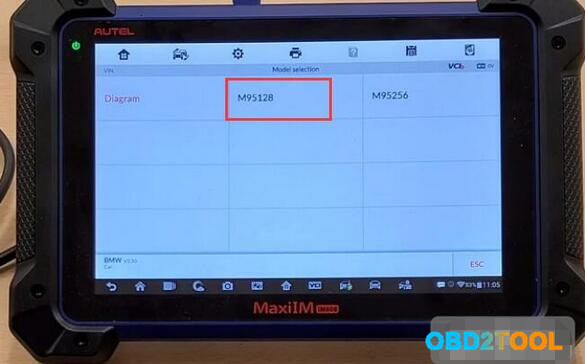 Select "Read operation"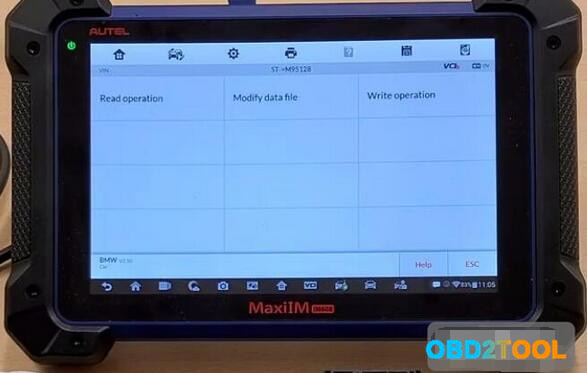 Reading EEPROM,please wait…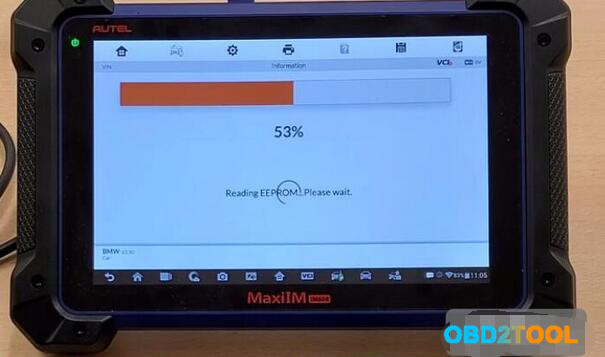 When finish,you can save it.