Topic: GM SPS Programming: Tech2 Tool Pass Thru Mode ECU TIS2Web TDS Calibration Update
How to use the Tech 2 Scan Tool to perform GM SPS Programming in what is known as Pass-Thru or Legacy Pass Thru mode for calibration updates. This can be for the ECU or any programmable module in the vehicle, such as the EBCM, TCM, or Radio that you may want to reflash.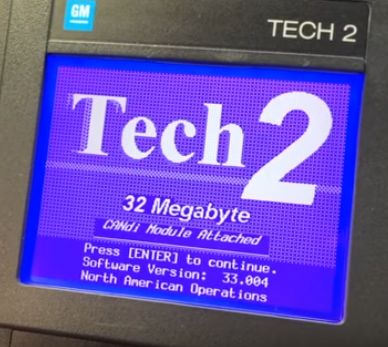 I'm going to show you a little bit newer technology. So we're still with the tech two and at this point I've pre-connected some things up here I've got connected to the diagnostic interface this the unit accessory for the tech two called a candy module a controller area network diagnostic interface. So this connects to the vehicle and then it connects to the tech 2 and then in the tech 2.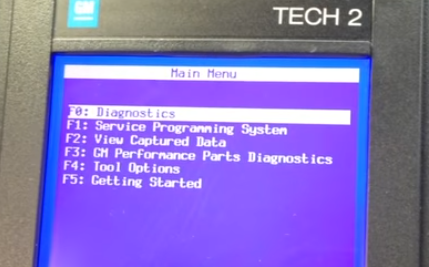 If we were to go into our SPS system what I'm gonna try to show you here. This particular vehicle work we're working on right now is a 2009 Chevrolet Cobalt.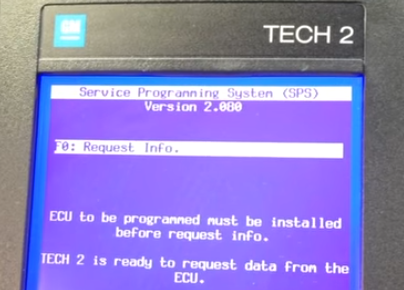 If we go to request. What we're gonna find out really quick is after we say Chevrolet well. We don't have anything newer than 2007 that we can select. Because this 2000 which is what the remote mode is set up for.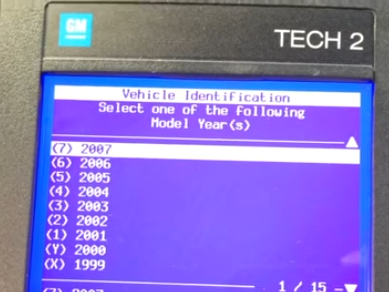 So how can we update the firmware on the modules for this 2009 well we're gonna have to go to this to web on the internet. So I've got this cable already connected to a laptop over here and we're going to go ahead and show you how to stew web works which replaced this 2000. So I'm gonna set this guy right next to this laptop sitting on the passenger seat here.
Warning: Pay very close attention to the instructions around power cabling and battery readiness as a power fluctuation during an SPS programming procedure can permanently damage a controller module.
This applies to the genuine Vetronix, HP or Bosch built Tech2 as well as high quality Chinese clones equally and for all makes under General Motors such as Chevrolet, Buick, GMC, Cadillac, Oldsmobile, Pontiac, Hummer, Saturn, Opel, Vauxhall, and Saab.. The programming is illustrated using a 2009 Chevrolet Cobalt LS and the www.acdelcotds.com subscription service features using a Techline PC using Tech2 legacy passthru mode to update the Radio.
Applicable to model year 2008 thru 2013, which is when the Tech2 ended and was fully replaced by the GM Multiple Diagnostic Interface tool, or GM MDI and MDI 2 and TIS 2 Web subscriptions. This method is available with TIS2000 for GM vehicles older than 2008 as well.
I recommend that you buy gm tech2 on Obd2 tool website. They are cheap, logistics is fast, and after-sales service is also very good. I have been using it for a year and there is no problem with the quality of the product.