Authentic GM software puts you in the driver's seat to fix GM vehicles right the 1st time.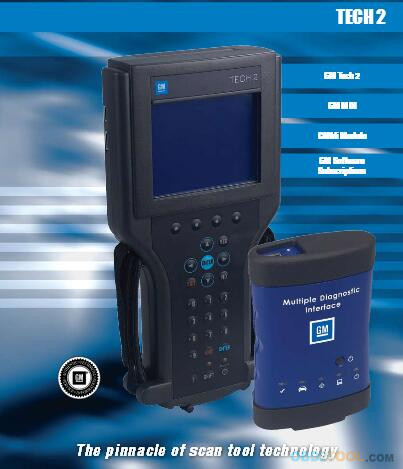 Tech 2 is loaded with features:
The large, easy-to-read, back-lit screen is the first feature you'll notice.
* Graphic screen displays both test and graphics, and is capable
* of showing nine sensors at once.Snapshot graphing shows you any failures or glitches at a glance.
* The Tech 2 scanner is reprogrammable to keep pace with  vehicle and
* tool evolution.RS232 communications port provides the avenue to connect future
* devices to your automotive diagnostic equipment Tech 2, such as SPS reprogramming.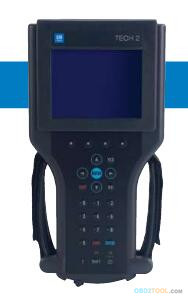 GM Software
Authentic GM software in the GM Tech2
* means you have the same information as GM dealers.Supports on-board diagnostics for all
* GM systems 1992 thru 2008.The authentic GM software will provide
* full bidirectional control when performing powertrain, chassis, and body diagnostics.Store DTC,freeze frame, and failure
* record for later review.Watch the status of vehicle diagnostic
* tests as they run.
The GM MDI Unit is a compact communication module that manages the transfer of
* data between a vehicle's onboard ECU network and a PC. The GM MDI Programming Solution Bundle includes a one year subscription to the GM
* Technical Information System (TiS) SPS – a $995 value! With your included TiS SPS subscription you can always access the most current
* General Motors vehicle control module calibrations.The GM MDI Unit has an easy to grip, comfortable, rugged enclosure.
* The GM MDI Programming Solution Bundle allows the user to perform Pass-Thru
* programming procedures using software running on a laptop or desktop PC. Using the GM MDI Unit for programming frees up your Tech 2 for diagnostics.
* User can perform Data transfer and Electronic Control Unit (ECU) reprogramming.
* The GM MDI Unit has shop network communications (LAN and WLAN) capabilities.
* Future expandability, including diagnostic applications.
* GM MDI is also available without TiS SPS subscription.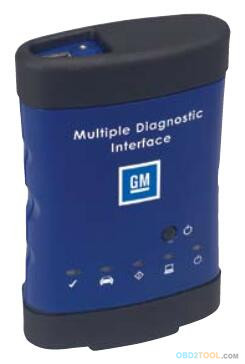 CANdi Module
An industry change in protocol from OBD2TOOL to Controller Area Network (CAN) is ongoing. In order to perform diagnostics on a vehicle that uses the CAN  interface, you will need the Tech 2 and a CAN diagnostic interface  module. The CANdi module connects between the Tech 2's  diagnostic link cable and the OBD adapter. Once the CANdi  module is connected, it can be used on all GM vehicle applications,  even those vehicles using other platforms such as OBD I and OBD II.CANdi Module is included in the Tech 2 Deluxe Kit — No. 3649.
GM Software Subscriptions