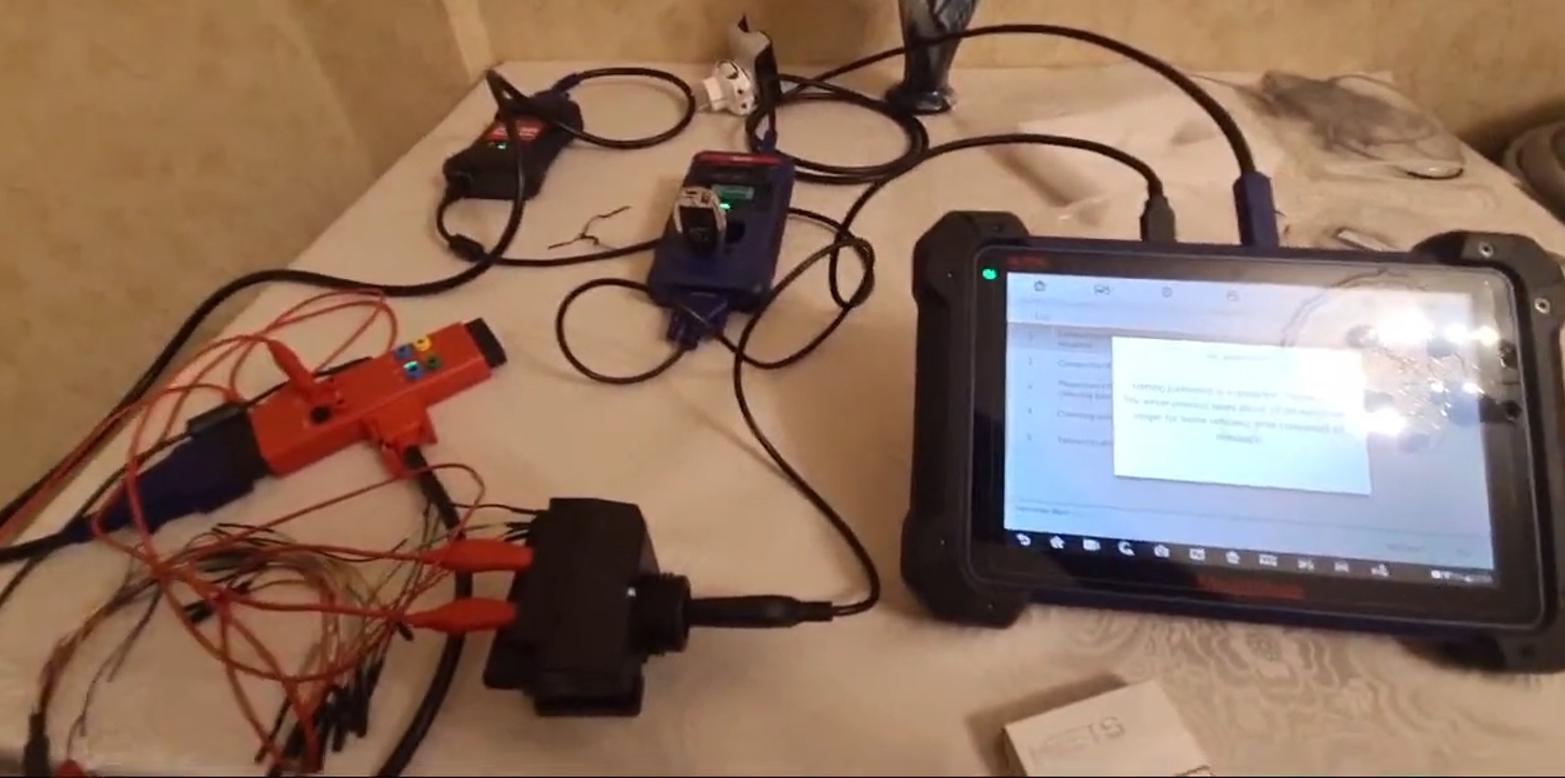 One user gave a feedback that during the password calculation process of Autel MaxiIM IM608 it's asking him to insert the key into the EIS for 10 seconds. What puzzles him is that the prompt displays almost every minute until the calculation success.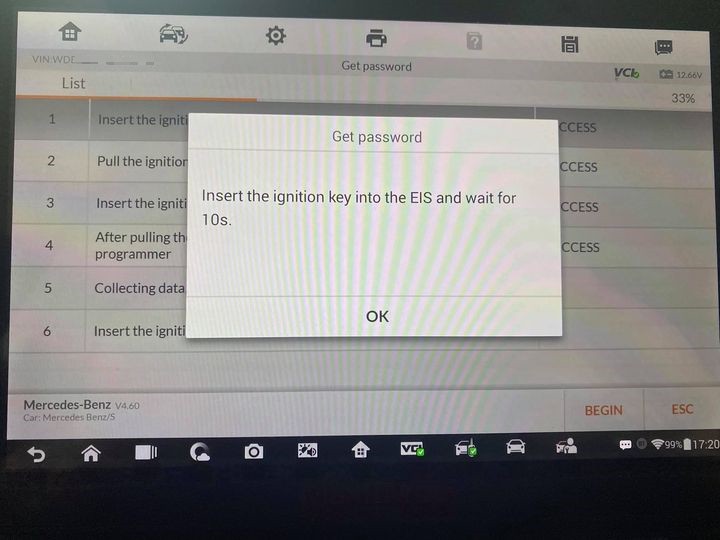 He'd done Benz key programming for several times but never had this happen before, and this time the car is Benz W220 2003. After repeating the step for many times, finally he got the password.
Besides, this issue happens on others as well. They said they've done this about 12 or 15 times to get the password and it's normal to work on old Benz models.
Possible reason and solution:
Here our technical support believed that because of the old model the transmission signals of the EIS that turns rusty weakens. So they'd better try more time as the prompt.
In addition, our technical support prompts that there are three modes to calculate the Benz password by Autel MaxiIM IM608: On Vehicle, On bench(G-Box) and On bench. So make sure the connections are correct as the prompts and diagrams of different modes. For instance, On Vehicle mode often requires a bypass; Care the connections when Autel G-Box2 Adapter is needed, etc.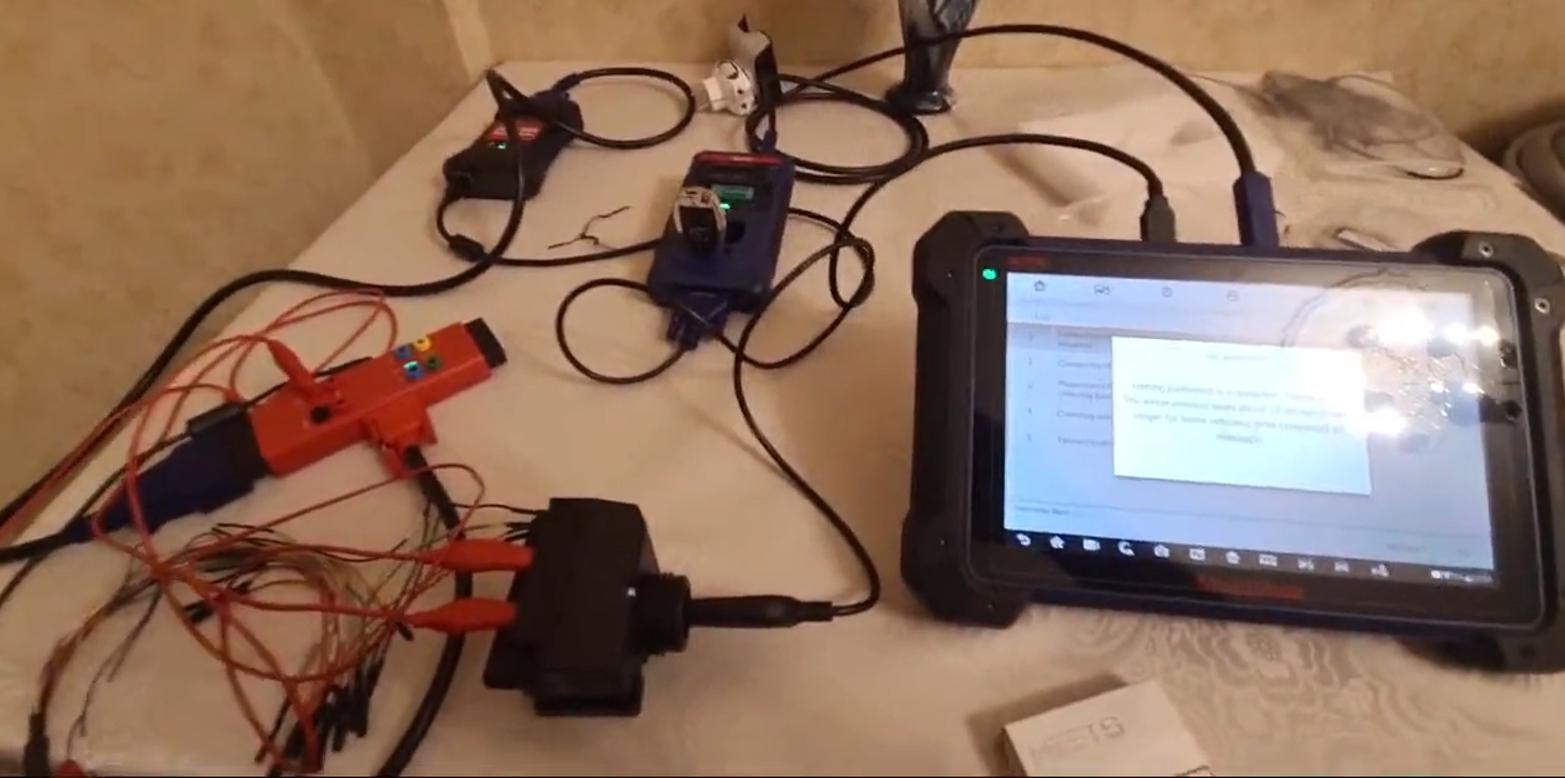 Therefore, the prompt "Insert the ignition key into the EIS and wait for 10s" is normal, just follow the prompts and finally it will give you the password.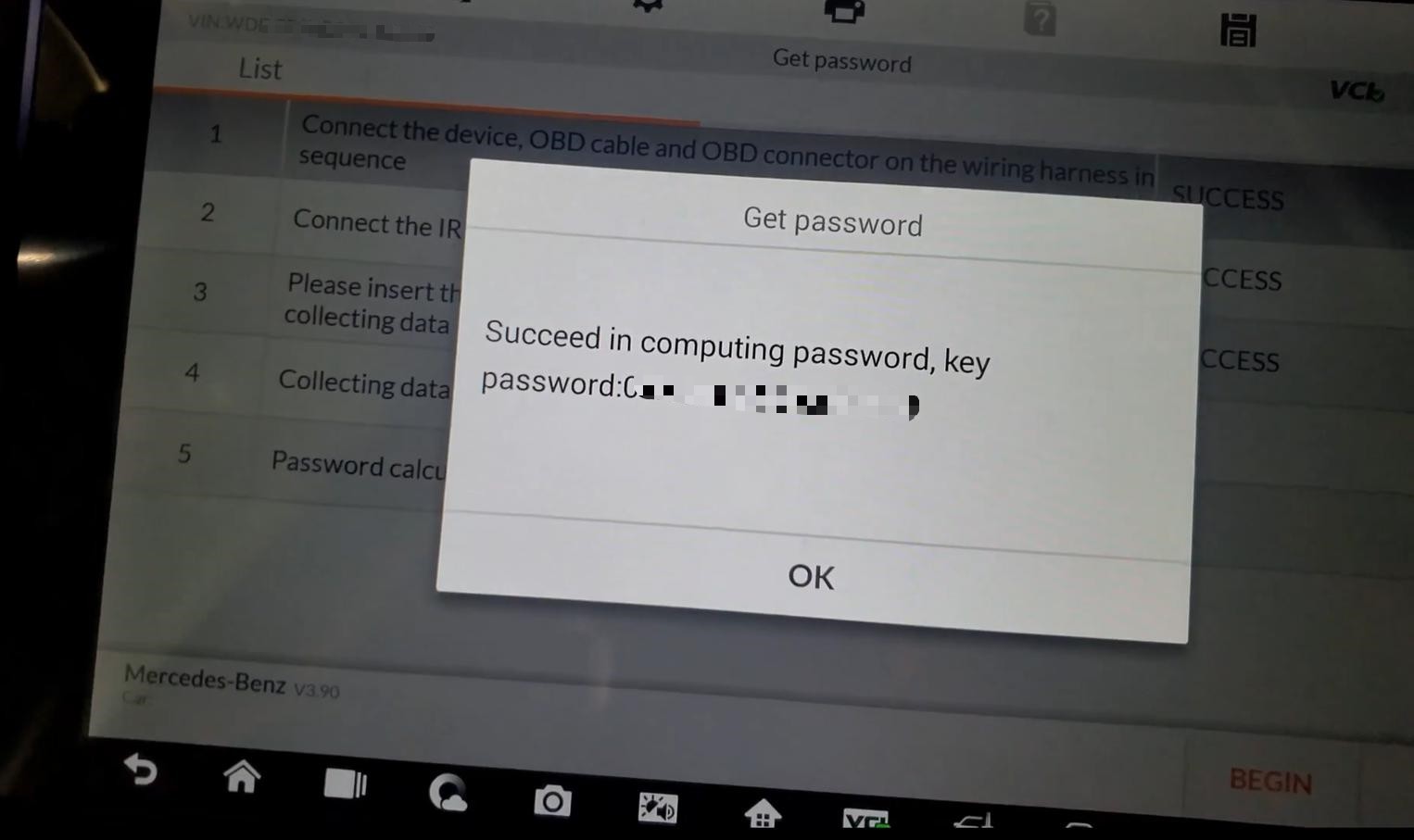 Done!