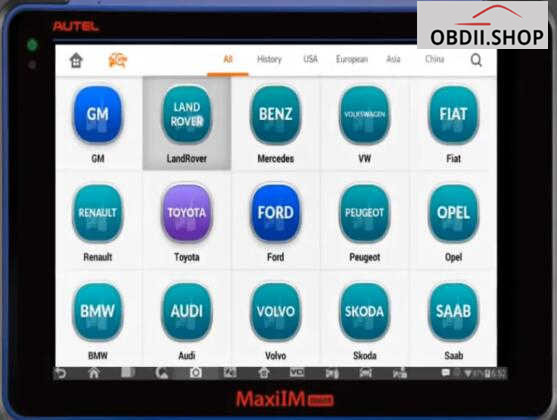 This article show a guide how to use Autel MaxiIM608 to program new keys for Range Rover Evoque 2013all keys lost.
Procedures:
Build connection between Autel IM608 and Range Rover Evoque 2013.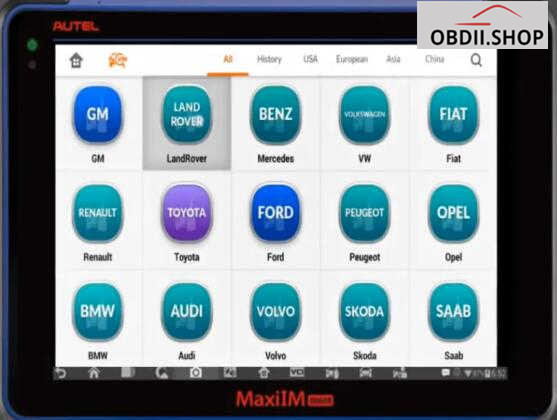 Select "Manual Selection"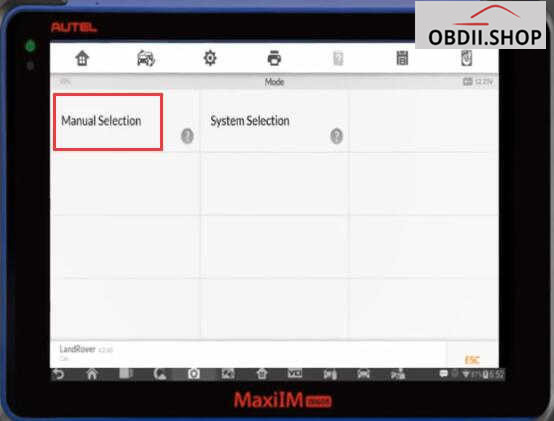 Select Range Rover Evoque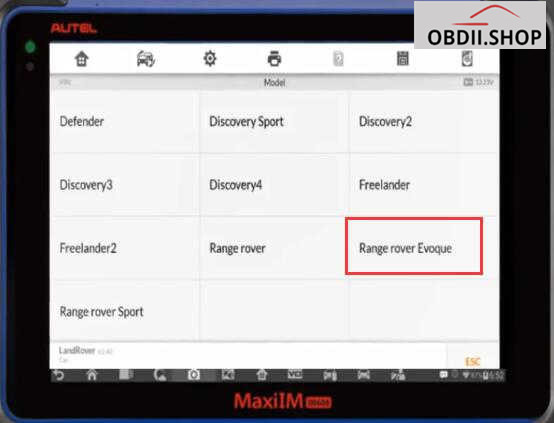 Select "-2013 Smart Key"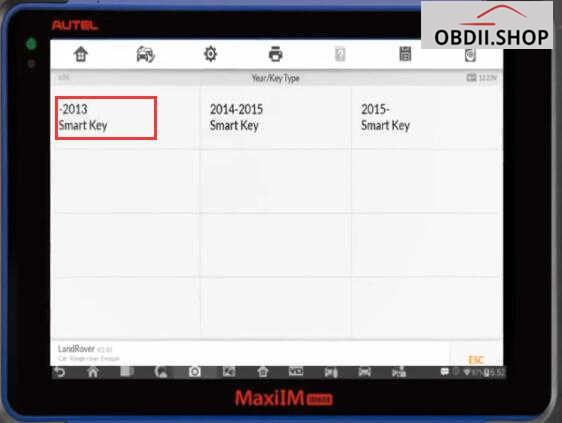 Keyless System(CAN)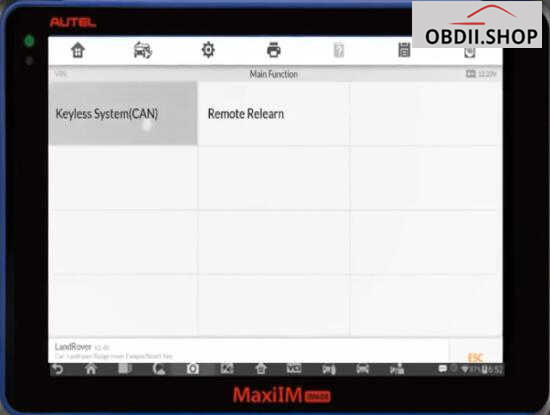 Select "All Smart Keys Lost"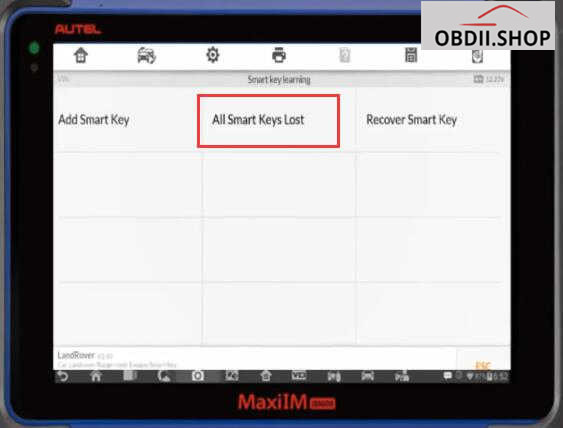 Now please press START botton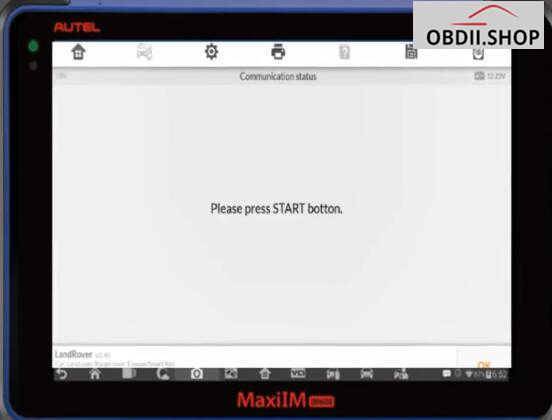 Note:
1.All of the learned smart keys will be earased,there must be at least two smart keys need to be learned
2.The original vehicle key need to do "Recover Smart key" function at first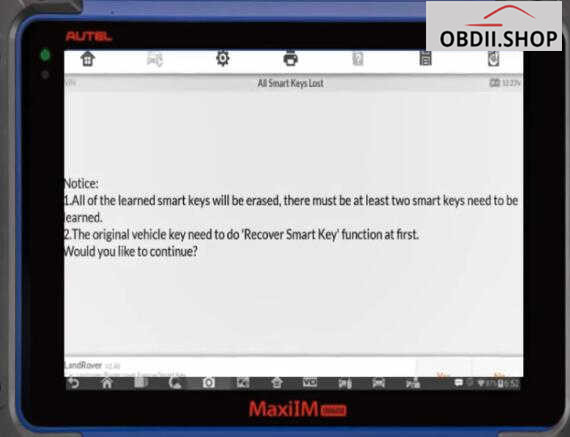 Please turn the ignition Off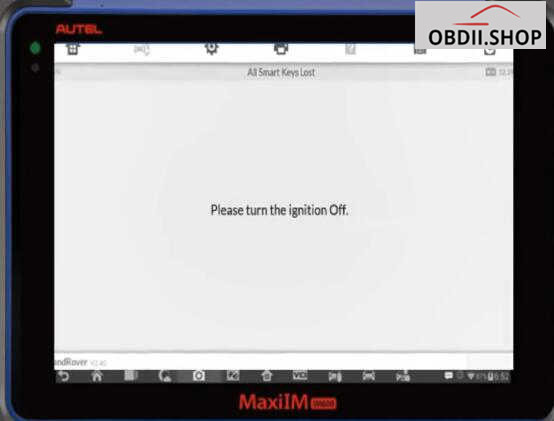 Was the ignition automatically turned on?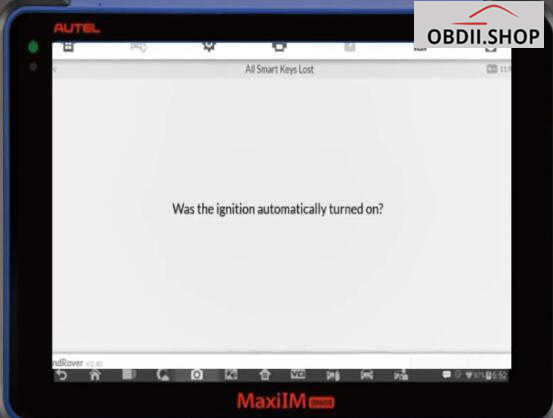 After then it will show you the vehicle information as below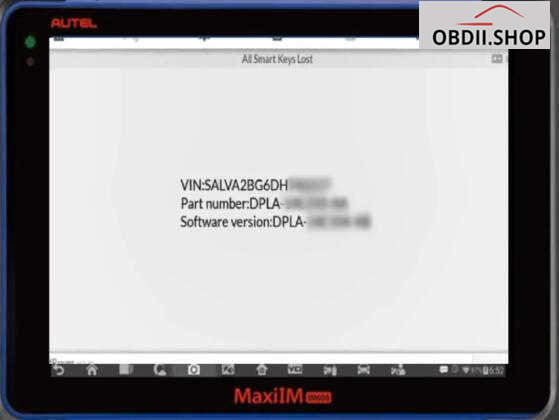 The number of learned keys is 0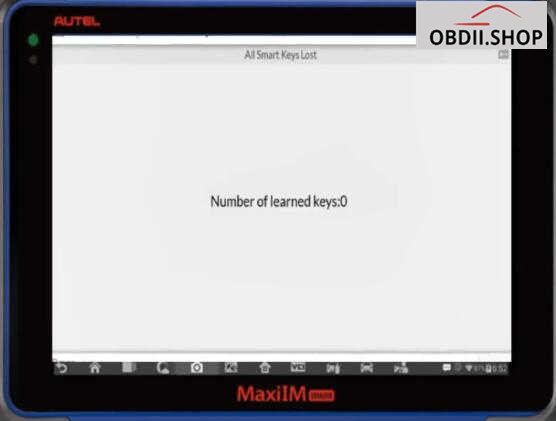 All smart keys were erased,Please learn new smart keys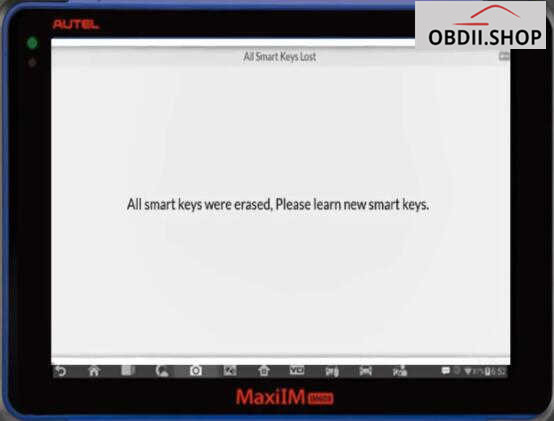 Put the learning smart key on your hand.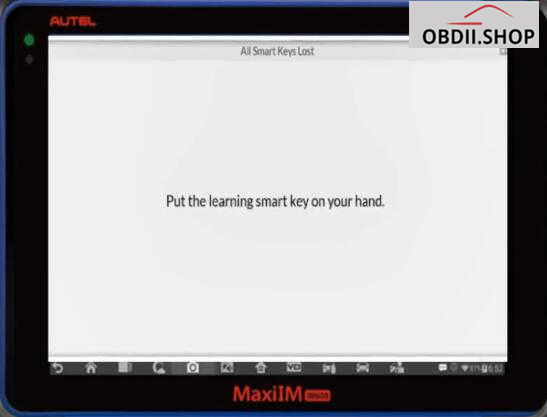 Now press Unlock button of the smart key to be learned for 1s within 5s,if the vehicle does not respond,a few more times.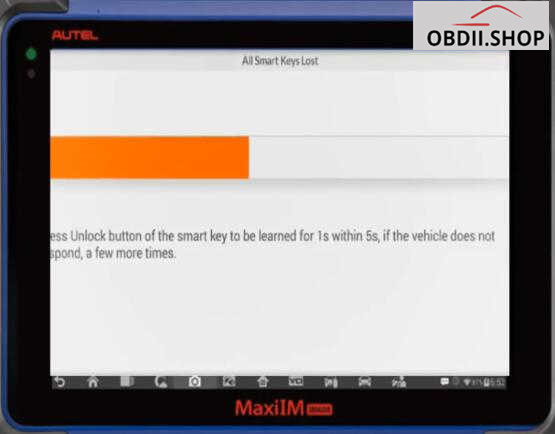 Learning successfully.
Please continue to learn the next one.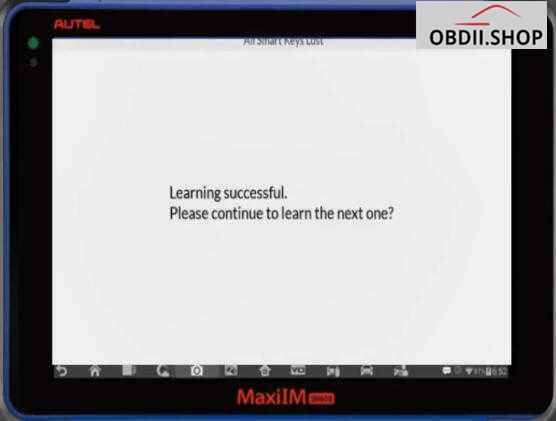 Jut repeat the procedures above.