vcds 17.8 stopped working error appeared in vcds vag com original plan VCDS Spanish, Germany, French version, except VCDS English vag com cable. Under OBD2TOOL share vcds 17.8 the solution for customer reference stopped working.
VCDS 17.8 Stopped error display: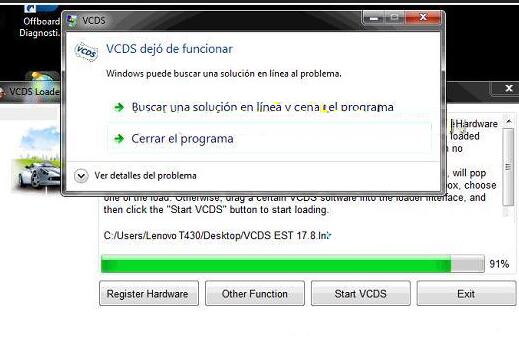 VAG COM 17.8 can not running solution vcds 17.8 the OBD2TOOL solution stopped working
How to resolve VCDS 17.8 stopped working the problem?
The technician of OBD2TOOL suggests the client to change the system time to several months ago, to restart the VAG Diagnostic Tool software
OBD2TOOL Kindly note: we do not offer after sales for the product of other suppliers, we need help, please keep your order number in OBD2TOOL ask for help. Thank you.