Have BMW CAS4 to correct mileage, which mileage correction tool to recommend? Of course it is Digimaster 3 Digimaster III. Here a table of 2000-2014 BMW CAS models list, please have a check.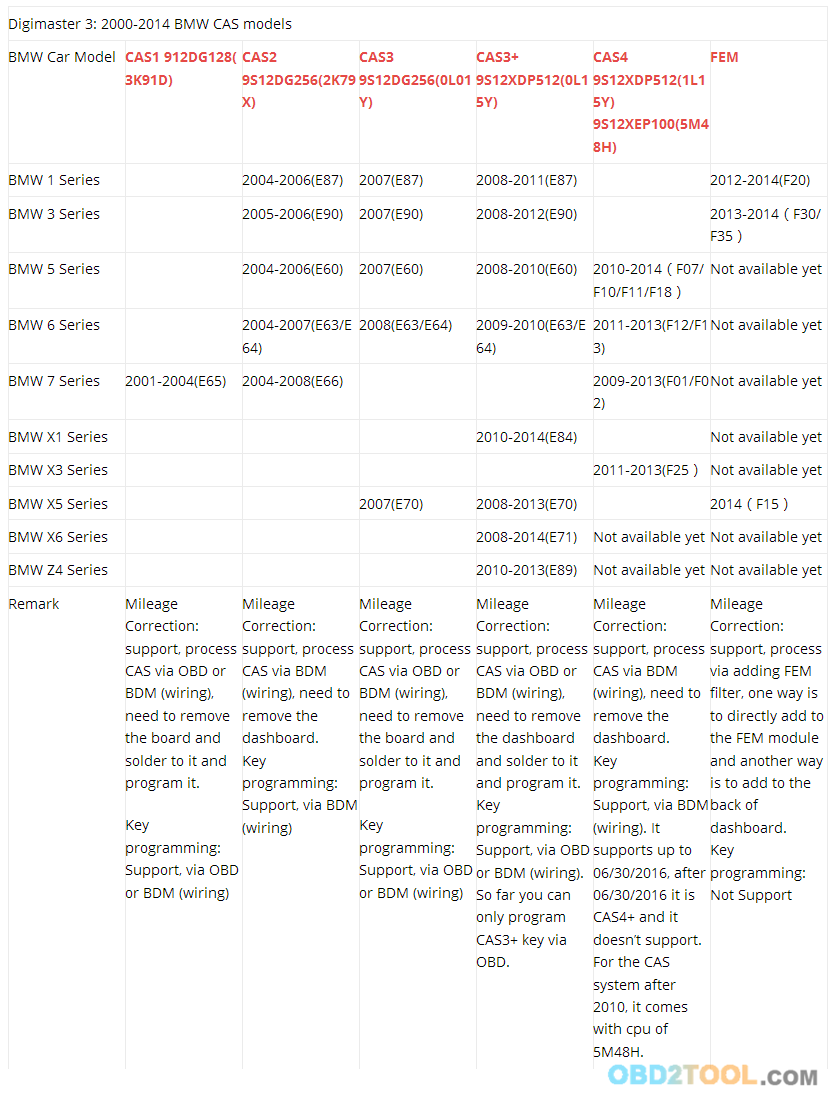 CAS1 912DG128(3K91D)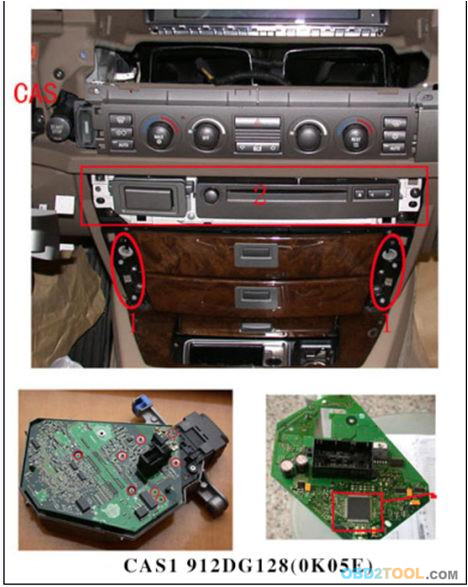 CAS2 9S12DG256(2K79X)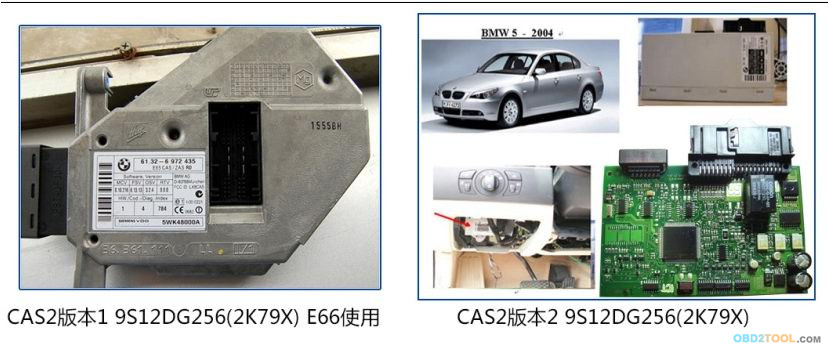 CAS3 9S12DG256(0L01Y)
For a small part of CAS3+ after 2013, the CPU is OM23S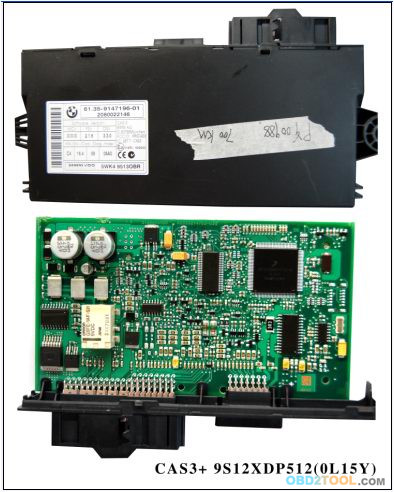 CAS4  9S12XDP512(1L15Y)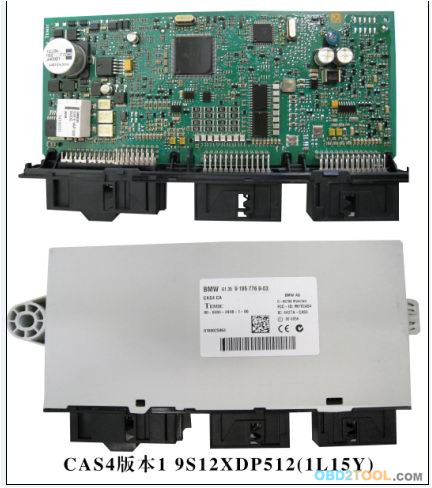 CAS4 9S12XEP100(5M48H)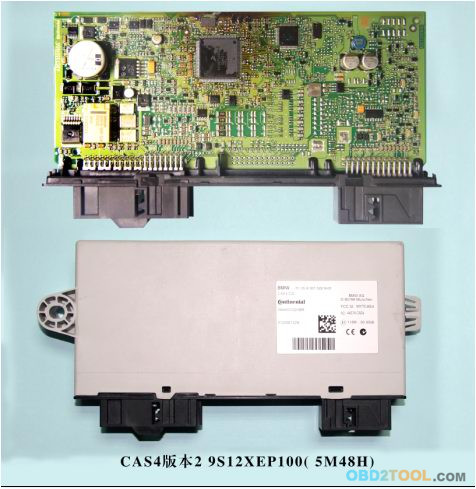 FEM module
There are two versions of FEM module. X5 is the new version and the filter is connected to the back of dashboard, the manufacturer doesn't have wiring diagram.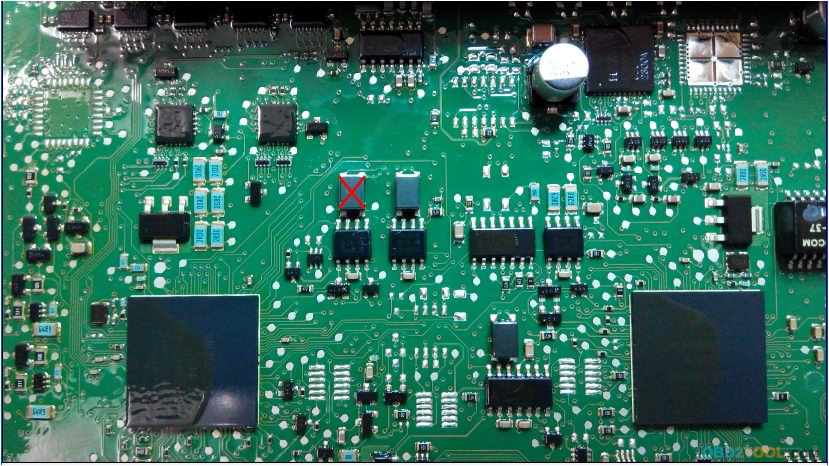 This article is published by OBD2TOOL