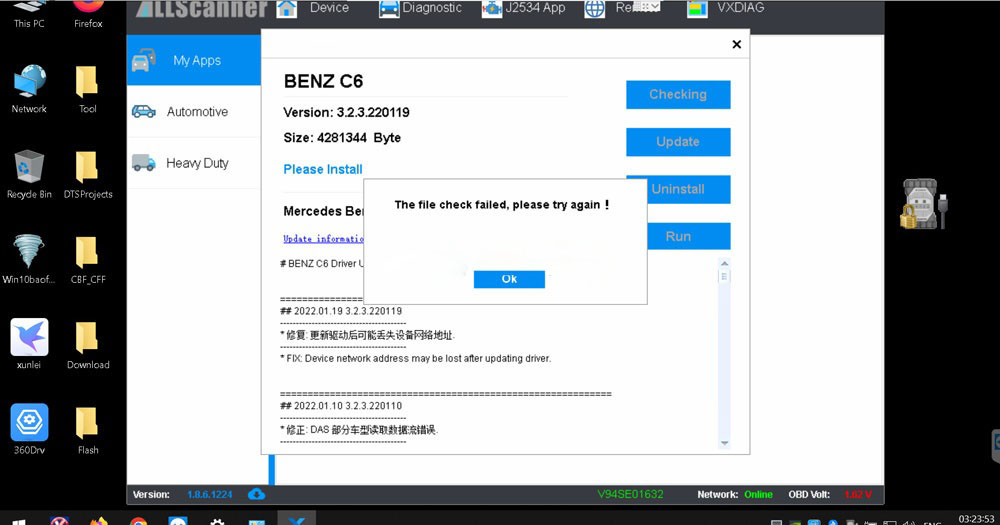 When installing MB Star C6 driver for 2021/12 xentry software, this prompt appears:'The file checked failed, try again','Connect device error, ping failed'. When I Delete and reinstall the C6 driver, another RunCommand Error popped up. How to solve?
Solution:
Customer got technical support from Obd2tool.com engineer via Teamviewer.
Change another good network connection and reinstall Benz C6 driver. Try again, it works without problems.