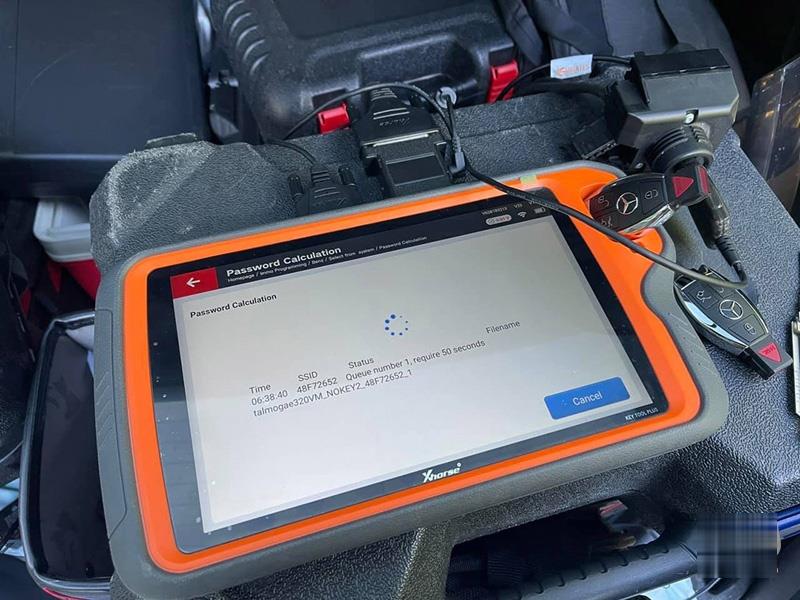 2001 Mercedes Benz E320 Original Key Damage. Used Xhorse Key Tool Plus to extract Password with Fast Adapter on a W210K with ESL.
The fast adapter is included with the Key Tool Plus.
The Fast Connector attached to the Key Tool Plus OBD2 Cable and w210 EIS to OBD adapter (It is the same for VVDI MB tool)
For the tokens, 2 Tokens for all lost keys. I get 1 free each day (you'd need to pair the Key Programming Tool Key Tool Plus or VVDI MB with a Dolphin or Condor Key Cutter.)
Alright, thanks!