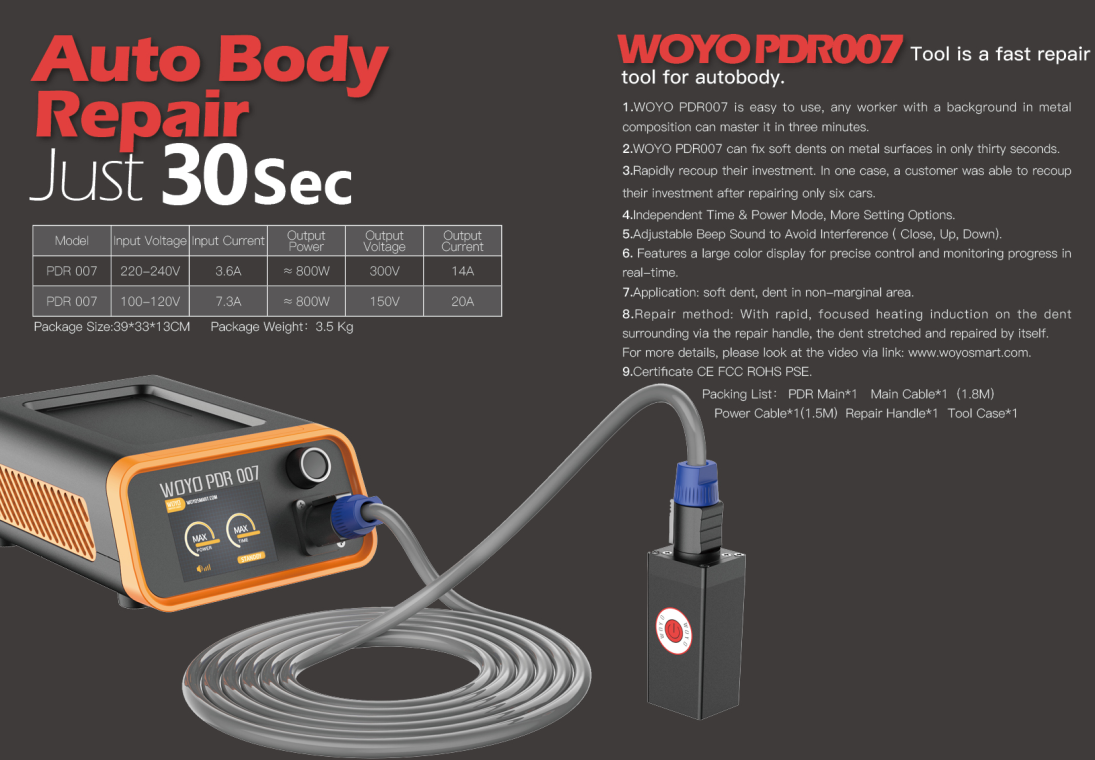 WOYO PDR007 is a high-precision equipment, due to regional differences in parameter format, may not be applicable in some areas, please know before buying. Use this equipment only in accordance with local laws.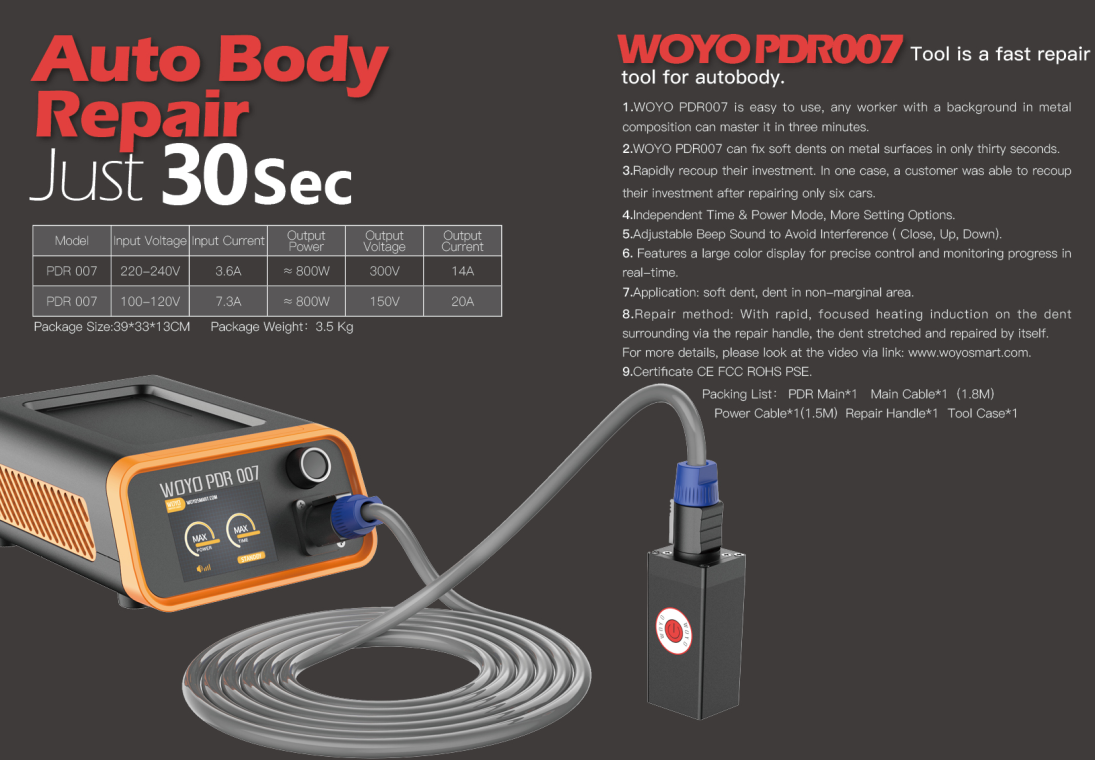 Can any kind of pit be repaired? How big a depression can be made?
Answer: The repair instrument is mainly aimed at some round and gentle depressions. The repair range is regardless of the area. Depends on the depth of the depression (also known as the damage of the iron plate) directly affects the feasibility of repair:
1. If the area of the depression is large? It is a rounded depression with a slow shape, the iron plate is not stretched too much, this type can be repaired,
2. The ribs and folds are not applicable (if the stretch is too large, it needs to be repaired with other tools)
3. If the depression area is small? However, the center is sharper and sharper, and this type of depression cannot be repaired;
(The repairable range is larger than the diameter of a coin of 2.4 yuan)
4. Can the aluminum body be repaired? Non-elastic metal material for aluminum body, not applicable.