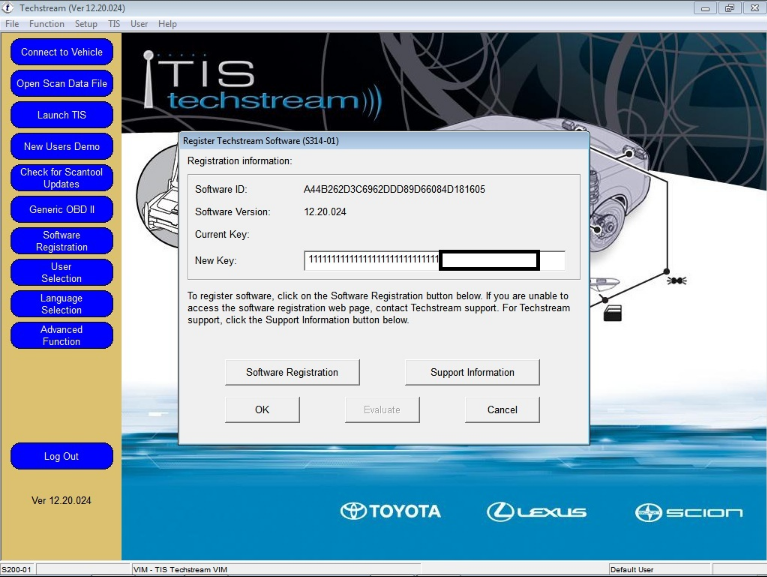 FREE Registration Key for TOYOTA TIS TECHSTREAM v12.20.024 – Toyota, Lexus, and Scion Software Diagnostics.
Mangoose VCI TOYOTA Instructions:
1. Install Techstream v12.20.024, FREE download here: Techstream_Setup_V12.20.024
2. Copy and replace "MainMenu.exe" (download ?here) to Program Files (or Program Files x86)/Toyota Diagnostics/Techstream/bin.
3. Open Techstream from shortcut on Desktop, then select "Area Selection", and "Default Language Selection", then fill the Dealer Name as you want, and Click OK.
4. Once opened, Click "Software Registration" on Techstream Menu (left side).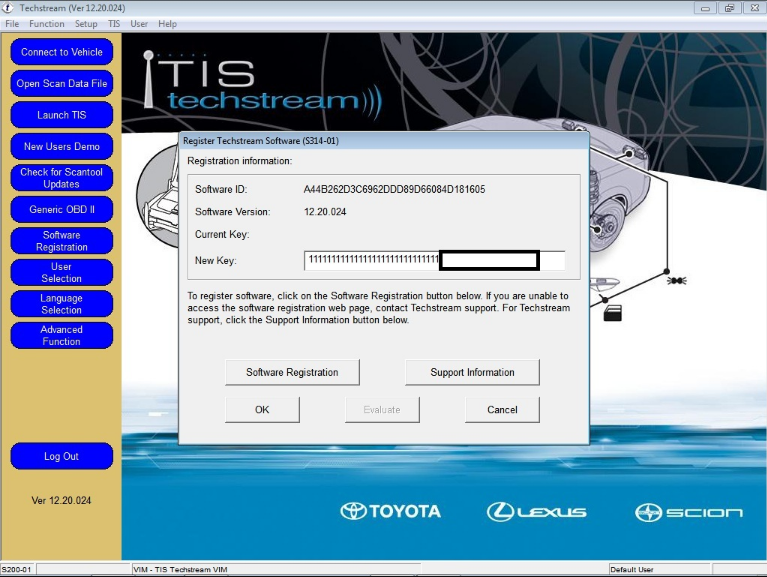 5. Feel FREE to Contact Us, I'll give you the "Registration Key" to complete the activation.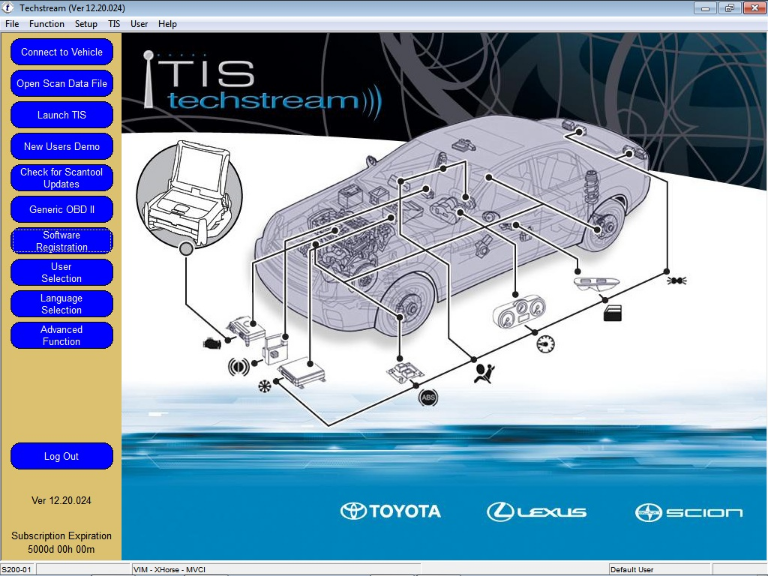 https://www.obd2tool.com/blog/2020/04/04/free-registration-key-for-toyota-tis-techstream-v12-20-024/