You're a professional technician or mechanic and want to diagnose any problems with cars. Then you need the Launch X431 Pro (X431 V).
The device uses the latest technology and it is by far the fastest device in the market today.
Launch X431 PRO Overview
It is the world's superior and highly portable device. But first, before you purchase the tool you need to find out if it is compatible with your car.
The device covers a wide range of vehicles in the world making it the essential gadget for all automotive experts.
Launch X431 PRO vs Autel MaxiDAS DS808 vs Launch X431 Pros Mini Comparison Chart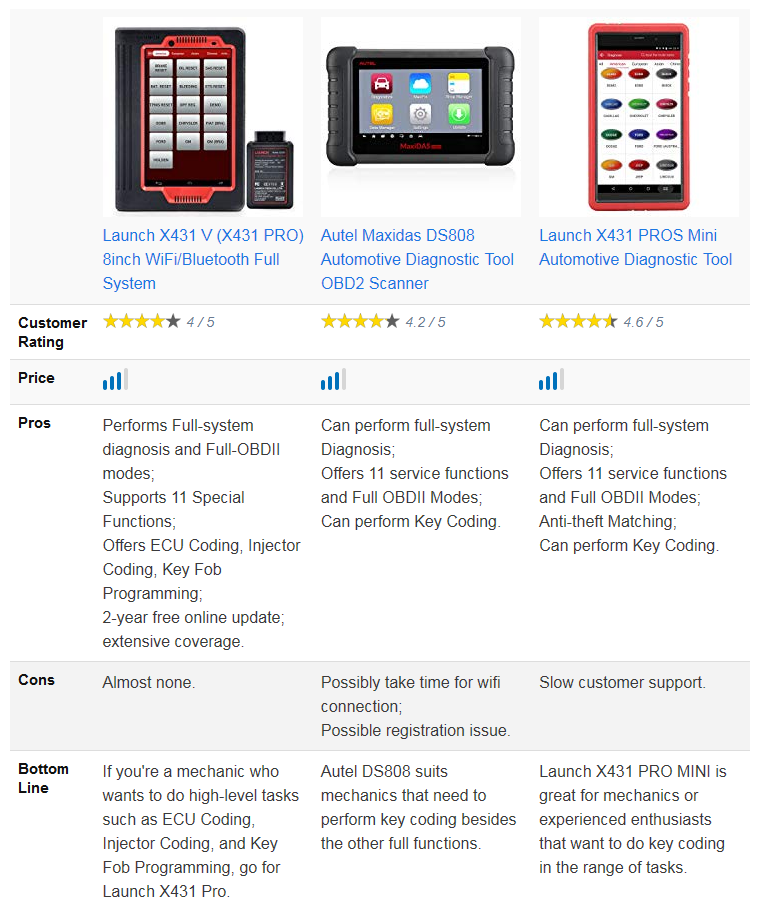 Launch X431 Pro (X431 V) Detailed Review
Compatibility
The Launch X431 Pro's compatibility is high with access to European, Asian and all domestic applications for resets, module coding, bi-directional capabilities and relearns.
Hence, the full-system diagnostic capability makes Launch X431 Pro a professional automotive scan tool.
Display
The Launch X431 V 8 inch offers an 8 high-resolution display (1280*800) 10 point touchscreen, which is crisp clear and bright.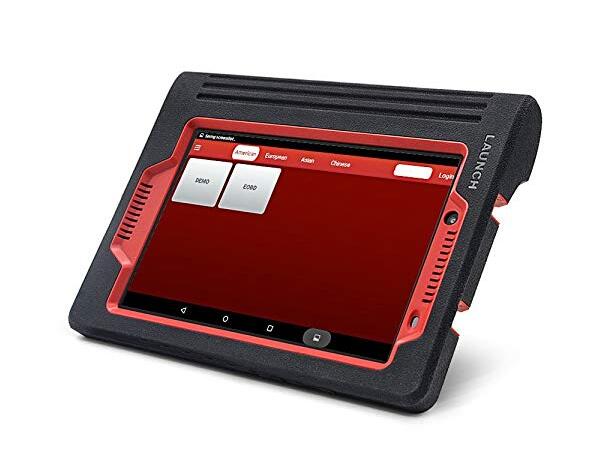 List of Features
*   Waterproof.
*   Covers a wide range of vehicles/cars.
*   Has One-key update.
*   Has a remote for diagnostics.
*   Has the latest modern code search.
*   Has a high definition resolution camera.
Functions
Launch X431 is a world superior. Specifically, it is portable, waterproof and drops tested scan tool tablet. The device is suitable for android platform and has a user-friendly and clear interface.
It has an 8-inch high-resolution touchscreen with 8-hour battery life. This scan tool is also equipped with X 431-V protector sleeve to protect it from damages.
Launch X431 Pro is a multi-language device covering extensive cars. In particular, the device diagnoses electronic-control systems of vehicle models from Europe, Asia, China, and America. It covers up to 93 brands and 10,000 car models.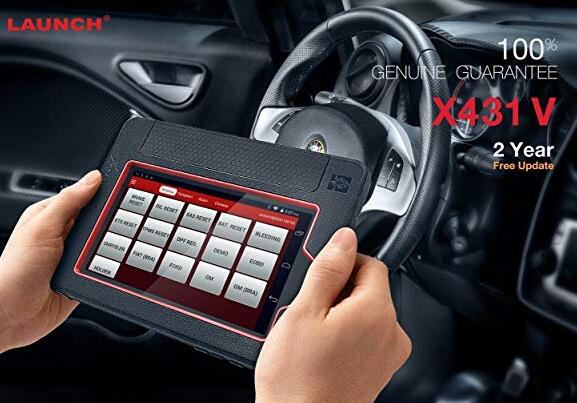 *   Reads and erases diagnostic trouble codes.
*   8-hour battery life.
The latest Launch X431 Pro comes with the remote capability of diagnostics and a full set of OBD1 adapters. This a lightening-like Android tool equipped with wireless technology and touchscreen.
Software
The car scan tool delivers full system diagnosis with its new and powerful class 1 Bluetooth 4.0. Class 1 Bluetooth offers a wired diagnostics experience in all wireless devices.
In addition, Launch X431 Pro has the award-winning software of the Launch Pro line tools which includes extremely fast data, large vehicle coverage, high-tech, test functions, and coding capabilities.
For instance, this device achieves the whole system faults of your car and full car models with the help of the Bluetooth communication between DLC (Data Link Connector) and smart mobile phone terminals.
This Professional OBD2 Scanner is compatible with 93 car brands and about 10,000 car models.
The car diagnostic tool comes with one key update. Thus, you are able to update or download the vehicle software anytime. It's simple by clicking one key update.
Through Bluetooth connectivity between vehicle diagnostic connectors and a mobile intelligent terminal, the device achieves X431 full system and full vehicle model trouble diagnosis
Equipped Systems
Launch X431 Pro features an audible alarm which notifies you when you leave the Bluetooth connector.
It almost fully equipped with all the popular functions like a repair garage including:
*   The oil reset
*   Steering wheel calibration
*   Purge control
*   Injector reset
*   SRS steering
*   Fuel pump testing
*   Throttle positioning
*   Tire pressure monitoring
*   Resetting parking brakes
*   ABS bleeding
The Launch X431 Pro has the latest modern code search that allows quickest response and Google searches automatically with DTC. It also has a high tech resolution camera with video and still photos capabilities (2MP and 5MP Front).
The Launch professional automotive diagnostics scanner comes with a plastic hard casing and an optional Wi-Fi printer. The device uses USB 2.0 and 3.5mm jack headphones. In addition, you will have a 2-year free update and warranty support from the manufacturer.
Who Is It For?
The Launch X431 Pro is designed with the best-modernized material in compliance with the latest set of standards of the new vehicles. It is also proof tested to various parameters of quality and qualifies to give flawless top quality vehicle solutions.
The scan tool is easy to use for beginners, professionals and car enthusiasts.
With its 8-inch resolution display, the function ability is easy to operate. It also has a protective cover hindering damages. With its long ability to cover wide areas in terms of countries like Asia, Europe, China, and America, this is a must-have diagnostic tool.
Lastly, before purchasing the device, check its features and functionality and the compatibility of the vehicle which allows you to locate the target quickly.