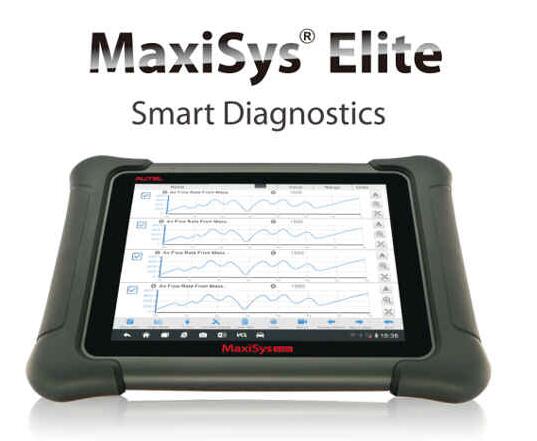 The MaxiSys Elite rapidly performs every job from comprehensive vehicle diagnostics & analysis to advanced ECU programming. 2x faster than any comparable device, the MaxiSys Elite provides extended battery life and intelligent power saving. The MaxiSys Elite offers a super-sensitive capacitive screen able to respond to gloved, moistened, and even greasy fingers! The ergonomically angled docking station provides optimum visibility and convenient charging that eliminates power concerns.
MaxiSys Elite, the newest addition to the MaxiSys line of highly advanced smart diagnostic tools, is based on the fast and intuitive Android operating system. Powered by NVIDIA's Tegra 4, the world's fastest mobile processor, its visually stunning 9.7″ Retina display offers ultra-high-resolutions up to 2048×1536 and an optimized array of sophisticated and powerful applications.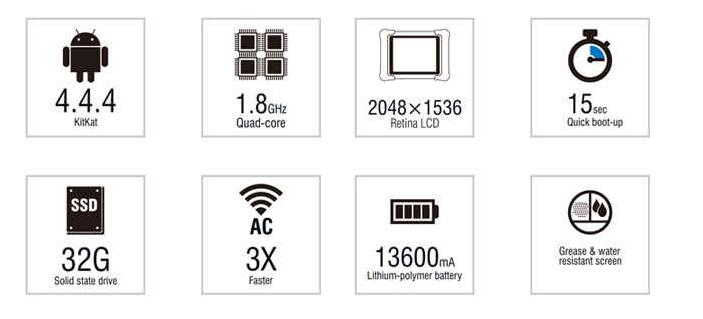 Powerful and Efficient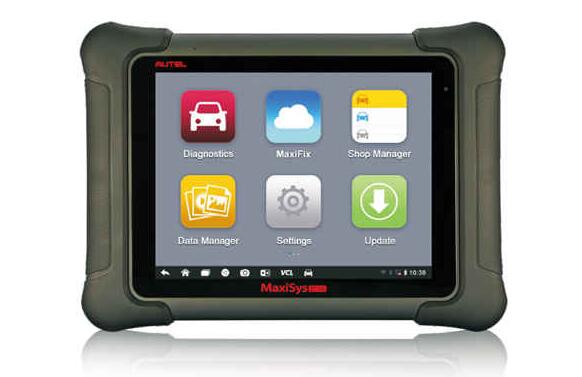 The Autel Maxisys Elite Diagnostic Tool sets a new global speed standard for diagnostic scanners. The uncompromising NVIDIA Tegra4-PLUS-1 quad-core 1.8GHz processor and 32GB solid state hard drive provide unsurpassed boot up times in today's diagnostic market. Autel's MaxiSys Elite is the most efficient scanner featuring progressive technologies like the Auto VIN Scan & Wi-Fi Data Logging inside a very intuitive and user-friendly interface design.
Mobile – So You Can Be Free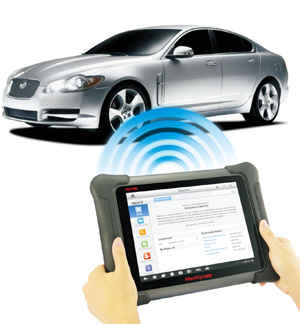 The MaxiSys Elite is mobile perfection. Autel's newest 9.7″ powerhouse offers a streamlined unibody design and the world's most advanced BT and Wi-Fi making it incredibly strong, yet easy to handle. Using Ver.2.1 3Mbs BT, the world's most advanced wireless technology, and the newest 802.11ac Wi-Fi at 3X the speed of the previous generation, the Elite seamlessly and simultaneously performs vehicle diagnosis and service, while providing remote-control tech support access 24/7. Additionally, the Elite brings cloud data to your fingertips via the unique MaxiFix platform, allowing you to work more quickly and with greater freedom than ever before.
Autel Maximizes Cloud Technology
As one of the fastest growing diagnostic companies in the world, Autel's innovators are determined to extend the boundaries of wireless evolution. Supported by superfast 802.11ac Wi-Fi, big data becomes even more easily accessible. Autel now integrates real-time big data into the MaxiSys system using cloud-based innovations: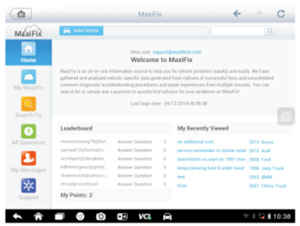 MaxiFix, Autel's online community of global professional technicians, offers a constantly expanding database which includes industrial professionals from around the world offering thousands of successful Fix & Tips that are shared, discussed and updated every day. This innovative feature brings essential resources to your desktop in real time, allowing for quick and easy searching of diagnostic and repair procedures, tips, and advices.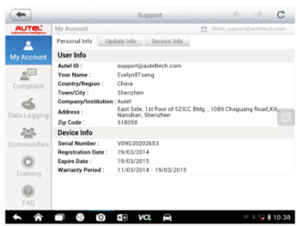 The Support module helps Autel users keep track of their devices by saving product update, repair and complaint records; it also provides a platform to communicate with support personnel directly through Data Logging session, and other Autel users through specific product community channels
Superior Product With Exceptional Functionality
As the newest and most advanced member of the autel obd2 scanner, MaxiSys Elite is designed to deliver the most intuitive and integrated diagnostic experience in the world. Every detail has been optimized to offer an unsurpassed level of technology. The MaxiSys Elite offers: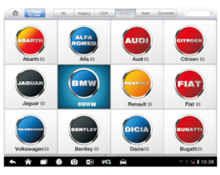 The most extensive complete system coverage for more than 80 US domestic, Asian and European makes and models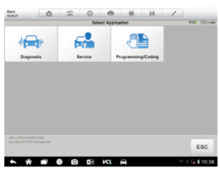 Exceptional OE-Level functionality from comprehensive OBDII diagnostics & services to advanced ECU coding and programming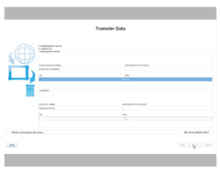 Uniquely integrated vehicle programming capabilities working with a SAE J2534-1 & -2 compliant vehicle programming pass-thru interface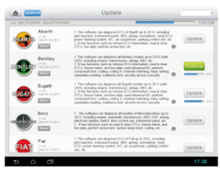 Automatic system and software updates with real-time push message notifications via internet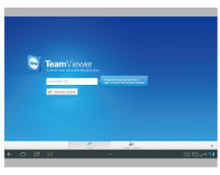 Instant remote control tech support anytime, anywhere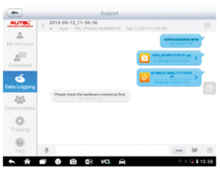 Interactive Data Logging sessions enable direct contact with Autel at Obd2tool.com Support for first-hand troubleshooting of diagnostic bugs and errors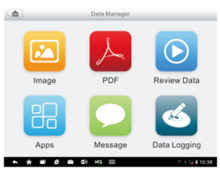 One-stop multitasking designed for ideal management of workshop operations to keep all data files, customer info, and vehicle records well organized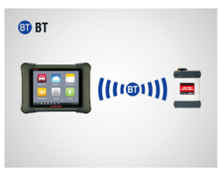 Enhanced wireless connectivity between the tablet and VCI device allows greater mobility and ease at work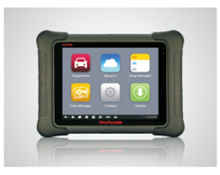 Unique ergonomic design with rubberized outer protection and a rugged internal housing