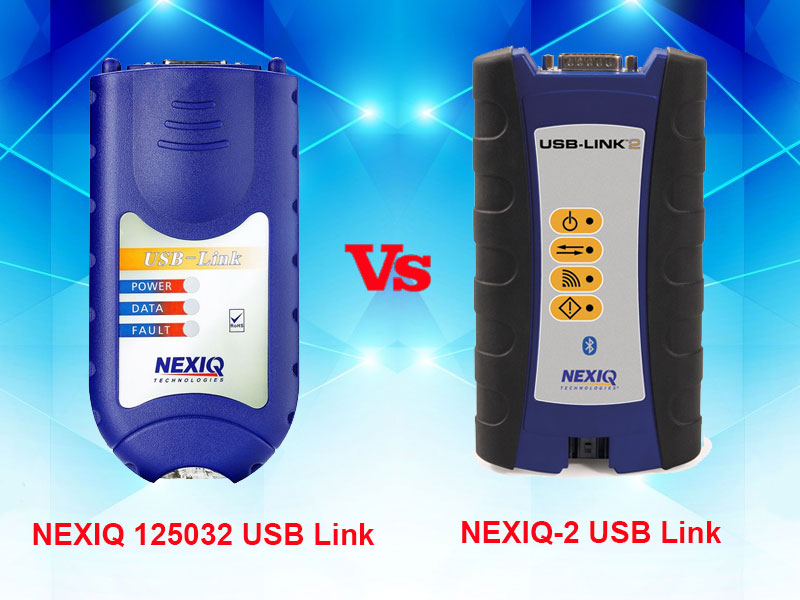 Recently ,Our NEXIQ 125032 USB Link sold very well on the market , becuase it with the best price and best quality , the function of it is very stable. Another Heavy Duty Diagnostic Tool NEXIQ2 is more functional than NEXIQ 125032.
Nexiq's next-generation USB-Link 2 vehicle interface is designed to be five times faster than its predecessor and to support heavier bus loads on simultaneous channels. A Bluetooth module with an enhanced data rate has been added to support wireless vehicle-to-PC communication, while the USB connector now is built with a more robust automotive-grade connector and a latching mechanism for increased reliability.
When you use NEXIQ 2, what you need attention?
1. It Can Not Be Updated, Otherwise, The Multiplexer Will Be Damaged.
2. For Volvo, Hino, Cat and Nissan software, please install them on Windows XP only, other vehicle software can be installed on Win 7.
3. When you change time of your laptop, Cummins Inline software will get locked, please download the attached file w-to-unlock-cummins-inline" to solve it.
4.Before install the Nexiq software CD,pls reinstall your computer system first,otherwise the multiplexer will be damaged.
The Bluetooth module from OBD2TOOL supports wireless communication via an enhanced data rate (500K b/s J1939). For even more reliability, we've upgraded the USB connector to a more robust, automotive grade connector with a latching mechanism. The USB-Link 2 is compatible with a wide range of OEM software applications.