How to use Xhorse VVDI Key Tool Plus Pad to change a Mercedes Benz FBS3 Smart Key frequency? Today we'll gonna make a quick demonstration to show you.
Procedure
Step 1. Detect Frequency
Go to "Frequency Detection" in "Remote Copy" function, hold the Benz smart key close to VVDI Key Tool Plus Pad slot, press Lock button to detect its frequency. It is a FSK 433.97 MHz smart key.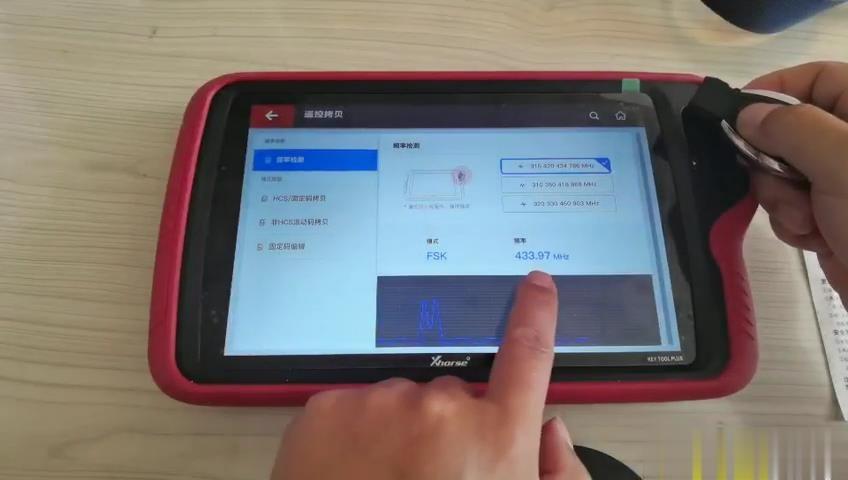 Step 2. Change Frequency
Lock the smart key again, hold and press Lock button and Trunk button meanwhile until the indicator lights constantly red.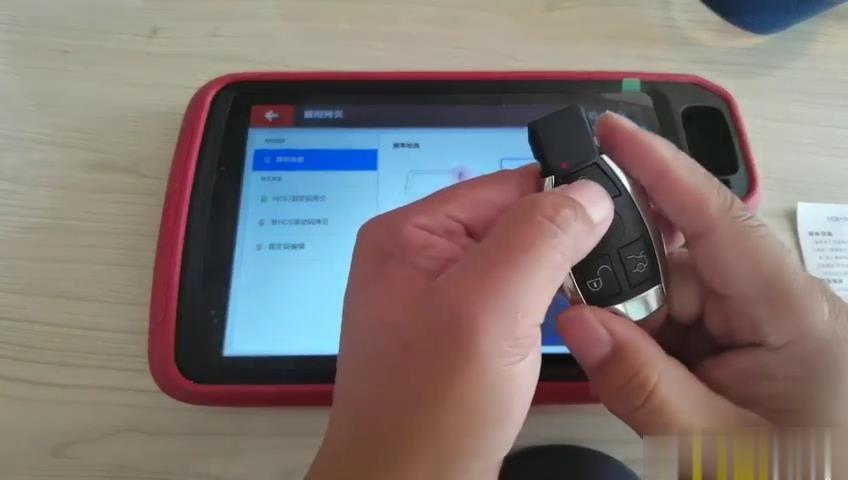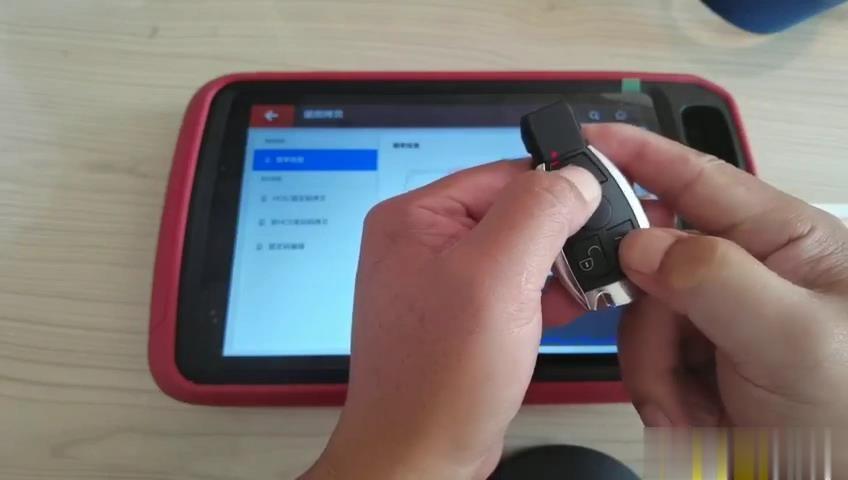 Press Unlock button on smart key, the indicator turns to flashing red. Wait for a second,  the indicator light will go, which means the frequency has been changed.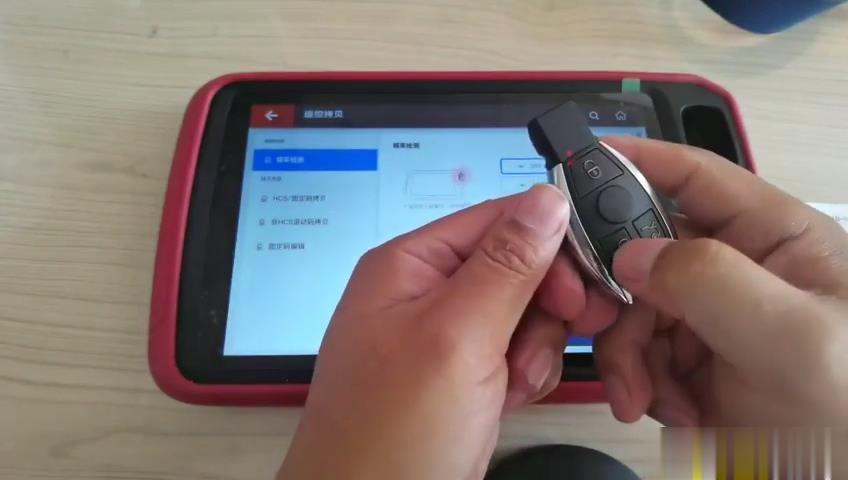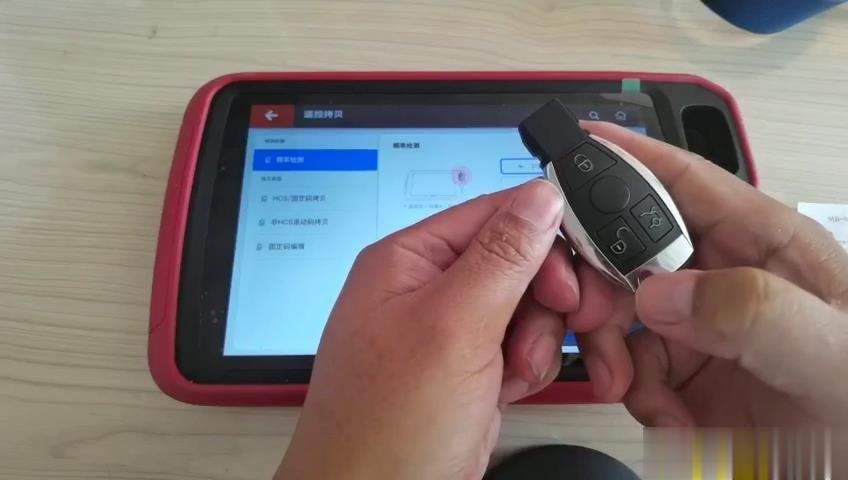 Step 3. Check Frequency.
Press Lock button to detect its frequency again, alright, it is a FSK 315.03 MHz smart key now. The frequency has successfully been changed.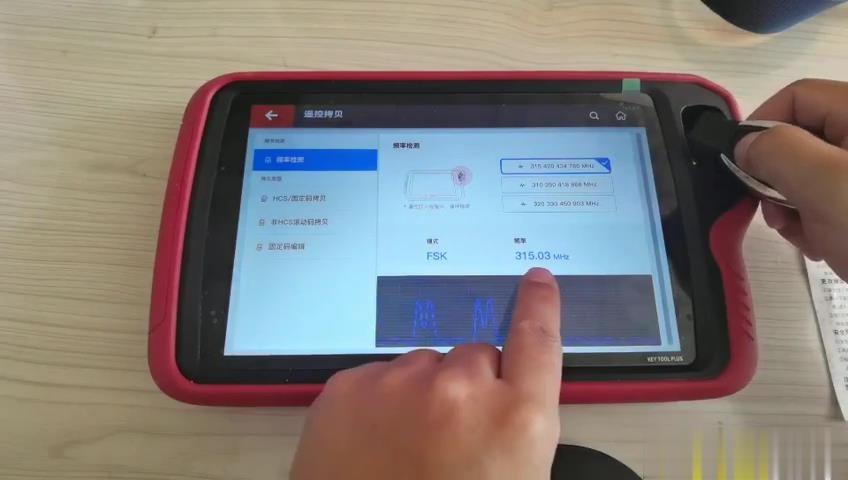 VVDI Key Tool Plus also supports to copy and clone transponder, identify transponder, re-programming transponder and generate a new remote key. This is a tutorial of using it to change a Mercedes Benz smart key frequency.
I have like three KTP good keys, so VVDI Key Tool Plus just read perfectly right out of the pack.
And then the majority probably 75% of my other keys are good, but you must pull, I don't have none of the issues with my VVDI MB Tool, put any key there it reads perfectly.
With Autel IM508 and XP400 Pro, it reads perfectly no issues whatsoever.
Whatever IR shielding they have in there I guess it's just not playing nice with the BE keys but other than that the device perfect, Key Tool Plus works, it does what it needs to do, there's no issues no questions about it, this works. It's not busted my unit is not effective, it's just those keys.
So I don't know I just thought I wanted to share that with you guys for those of you who have the key tool plus are probably experiencing the same thing, if you haven't, try go ahead, check your stash and test all your B E keys and see if any of your keys are doing what just demonstrated.
[10:52.080,11:18.900]  So that way you know which keys to label so that way when you're on the field, you're not struggling because there's nobody that wants to be waiting sometimes when you're decoding these people's keys or you're trying to calculate the passwords that mean and then you just gotta make sure your key is wiggling and you make sure you try to get the right information you're putting in and taking it out, you want your job to be as easy as smooth as possible, so just make sure you have the right key when you're on the job.
And this thing is pretty much it other than I love you too I got it so far I was able to do a BMW CAS+ perfect I'm already used to this type of system since I have the Xhorse VVDI2, so it was pretty much the same thing just on a tablet form and I'm loving it I went off to bring laptop and everything.
If you want to know more about Xhorse tools, please visit our webiste www.obd2tool.com.
If you want to know more about benz trouble solved, please click Benz Trouble Repair.