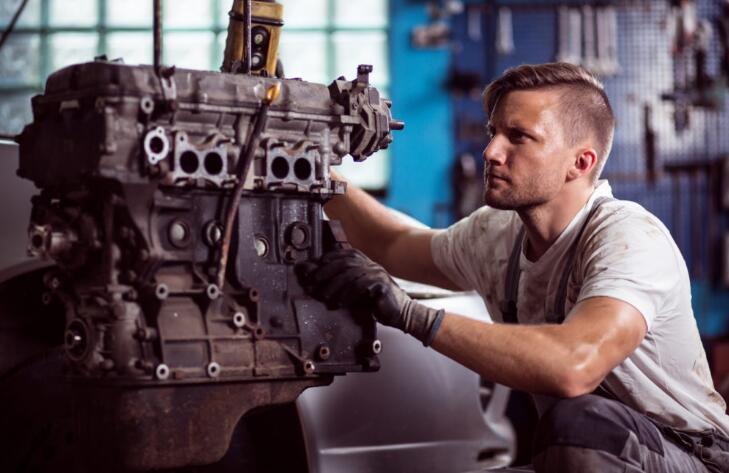 Auto scanners are great for those who need to diagnose, interface with, and reprogram their car controls. If you are in need of one of these, it is wise to know what is hot on the market and what is not, so you get a quality product for the price you pay. Fortunately for you, we have done all of the research needed to help you decide what tool will work best for you.
Not only have we put together a list of what to look for in an auto scanner and what makes one great, but we have also highlighted the top five for sale today that reviewers are currently raving about. Let's compare them all before going further into details.
What Exactly Is an Auto Scanner and What Does It Do?
The first thing you need to know is what this does exactly to determine if you are actually in need of one. This is a quality gadget that is able to connect to your car's on-board computer. When it does this, it has the ability to read data that is generated by the computer in the vehicle. It also has the useful capability of resetting those codes. Codes on a car can be detected without having an car diagnostic tool but those methods are used just in emergency cases when you got no other options. Check out our dedicated article on this topic.
How to Choose the Right One for You
You must decide if you need a higher end unit or just a basic option. The basic one is typically more affordable and has the ability to both erase and detect engine codes. If you just simply need the codes in order to do repairs on the vehicle or to keep your mechanic in line, this is a solid choice.
The issue with the basic ones is that they tend to have trouble with compatibility. Many of these have been improved over the years though and are almost able to function like the higher end choices. Just be sure to do solid research before going with this option.
When it comes to the top-of-the-line units, the obvious downfall is that they are more expensive. The good part? They have more functions and capabilities. It should include live data options, a great deal of memory to save scans to watch later, the ability to print, on-screen definitions, ABS capability, options to update and retrieve the vehicle identification number, and so much more.
As you can see, there is definitely a difference between the two, so it really depends on your personal preference and what you need the device for.
If you want to learn everything there is to know about car error codes head out to this article.
Quick and Easy-To-Use Product
Many people forget about this part when looking at all of the functions and capabilities the gadget has, but it is very important to find one that is truly made with quality and care. If the gadget is slow, constantly freezes up, or if it is incredibly difficult to figure out, you should stay far away from it.
While these scanners can be high-end products with tons of great features, they should not give you a headache trying to use them or figure them out. Just keep this in mind when browsing through the many options out there.
Be Sure It Is Compatible with the Vehicles You Need to Scan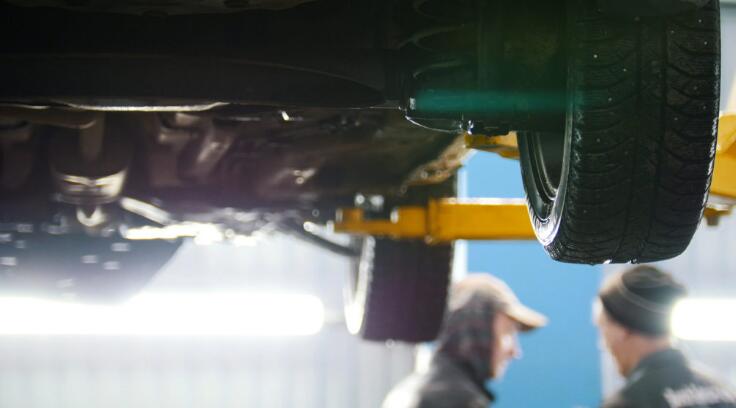 It is important to guarantee the tool you select is fully compatible with the vehicles that you have. As stated earlier, if you buy a more expensive product or higher quality one, your chances of compatibility are very high. It is the cheaper ones that may bring forth issues, so do the research before you end up with a gadget that does not work for you.
Think About Computer Accessibility
As you will notice in some of our reviews on the website, not all of these devices are accessible to both PCs and Macs. Depending on the type of computer you have, this could pose a potential issue. It is nothing to really worry about; just be sure whatever option you buy works with the type of computer you have, or you will be stuck with something that you cannot use.
Look for the Following Features to Guarantee Top Quality
Know About the Updating Options
There are some key things to look for that will pretty much guarantee the product you buy is the top choice out there. Check out the updating capabilities it has. It can be very expensive to keep updating your item, and many companies require you to do the pricy updates every single year.
On the other hand, there are manufacturers out there who allow you to skip a year or two if you need to and simply catch up without any extra fees when you are able. This is very important because if you cannot afford the yearly updates and they are mandatory, you may be in big trouble.
Does It Have Bi-Directional Control?
This is an incredible feature that should not be overlooked. This means the product is able to actuate specific sensors that are on the car in order to determine what the other sensors will end up doing in order to compensate. This comes in very handy, so try and select one that includes this.
How Many Years Has the Unit Been Around?
As you probably already know, technology rapidly changes as each year goes by. That being said, if you buy one that is over four to five years old, you may end up being a little disappointed. It is worth your money to spend a little extra and get a newer one to guarantee it works properly and will last you longer.
These are all key things to look for and think about when shopping for your best OBD scanner uk. Now that you have a little knowledge about these devices, let's jump into the top three we found on the market that you should consider.
Scan Away!
Now that you know everything you possibly need to about the best auto scanners, what to look for when shopping for one, and all about the top three, you can make an informed decision.
Although our reviews are in-depth and include all of the information you need to decide what will work for you, it is still suggested that you do a little more searching around on your own, read reviews online, see what users are saying, and maybe ask professionals in your area as well for advice and suggestions. When making a purchase like this, you want to be sure you do it right the first time around, so that it will work for you for many years to come.
Before you know it, you will have an excellent product such as launch scanner that is able to scan all of your vehicles for you in an efficient and quality way.