Today, we will show you how to use Xhorse TOY.T smart keyto customize the smart key in [Toyota Smart key setting]option without parameter change unlike in[VVDI remote function].We will perform this function by working together with Xhorse VVDI Key Tool Plus.
Here we go:Place the smart key in the coil of Xhorse VVDI Key Tool Plus. And then tap "Read" option, we have the important information such as the type and the button situation etc.
For "Remote lock button", the trunk button is frequently adjusted.
It used to be a little complicated. But now all we have to do is choose the appropriate option based on the actual occasion.
Here we choose SUV trunk.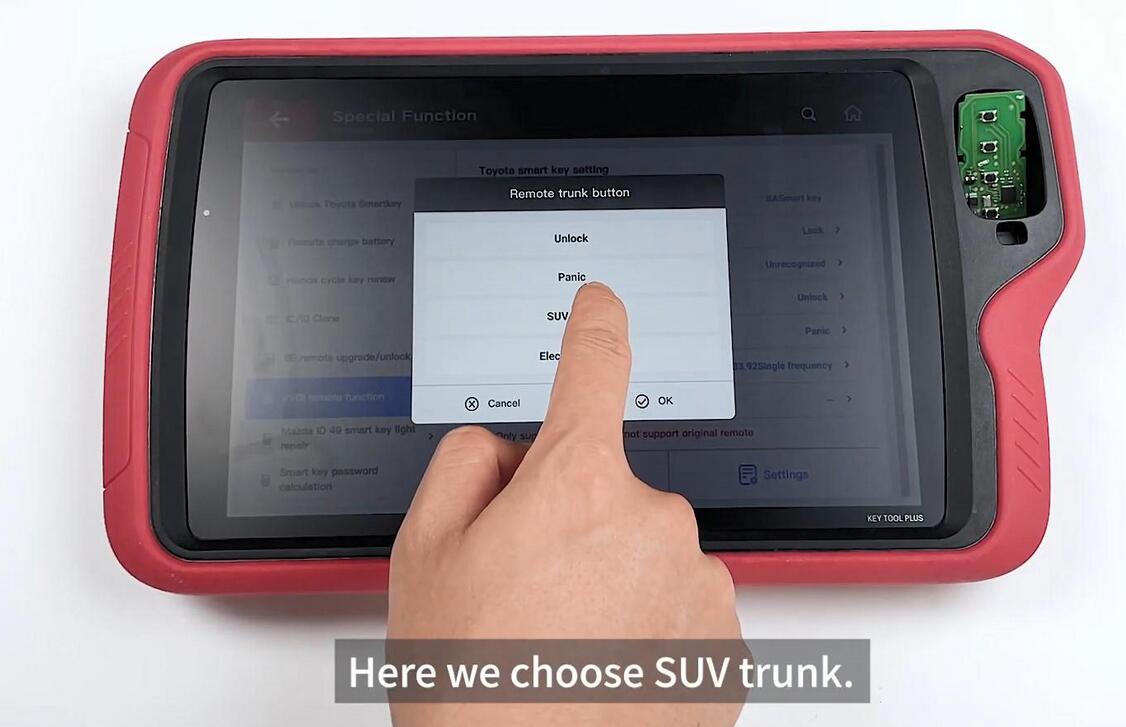 And we also require to set the signal strength, usually we choose level 1. But we can also make change if level 1 is not strong enough, click and attempts to then "Settings". Soon it pops up "Successful setup".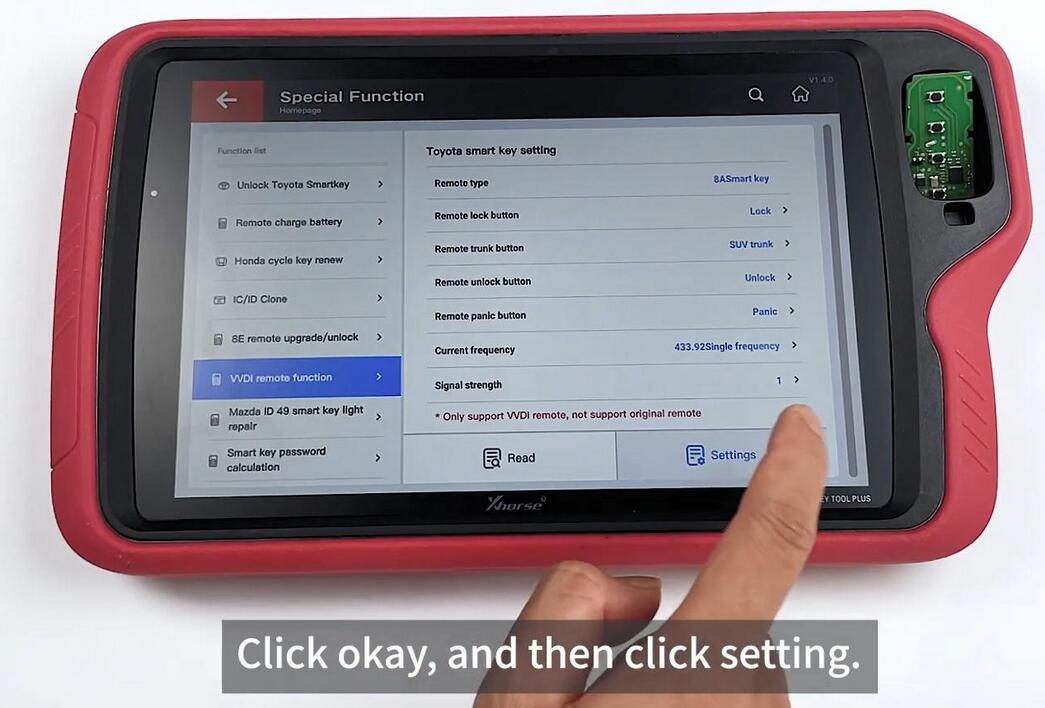 After setting up, the car key does not have to be programmed again. You can use the smartkey directly.