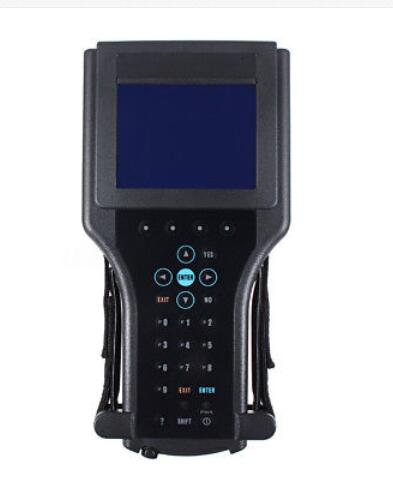 The GM Tech 2 diagnostic tool has been around since the 1980's.  It has been the flagship diagnostic tool and programing device for many many years.  it continues to be a valuable part of the GM dealership stable because its quick, efficient, and works great!  Now that other diagnostic programs that are, for the most part, only economically  viable for GM dealership technicians to use (like Tech2WIN) the cost of Tech 2 has come down a little bit over years past.  It is because the Tech 2 has been around for as long as it has that it is such a copied and cloned unit.  Couple this to the advent of Obd2tool, allowing rip-off artists world wide to sell cloned duplicates, the glut of good people who want to work on their own cars and want a dealership level tool, and technicians who want to upgrade beyond a piece of crap generic scan tool for GM family cars, and what you are left with is a global marketplace where 95% of the stuff being sold here is a clone, or simply someone else's headache!
All Tech 2's are not considered equal. Tech 2 gives you unprecedented access to EVERY GM module and controller, provides the best and highest volume of vehicle data, and possesses the most bi-directional functionality of any diagnostic tool for GM family cars. There have been, however, a multitude of manufactures of Tech 2 over the almost 30 years it has been in production.  Very early Vetronix units had solder joint problems which caused random communication failures.  In addition to being an inconvenience, if this occurs during a programing event, you will be left with a garbage controller!  Later models are made by Bosch, who bought Vetronix.  They have cheapened the unit up so much that it is marginally better than a Korean clone.  As a matter of fact, most of the electronics are made in Asia or in Eastern Europe where most of the clones come from. This was done as a cost cutting measure.  The result is a slew of premature failures!  The units that reside in the "middle" time were made and marketed by others like Hewlett Packard and OTC.  These were the most reliable and durable units around.
Tech 2 is not only a diagnostic tool, it is also is capable of programing new and used programmable GM controllers, configuring functionality within modules and updating GM family cars with the most current programing.  You can gain access to programing on GM TIS on WEB website.  With very little effort, and cables that accommodate your type of PC, you can update or install programing in any GM family OBD II or CAN compatible vehicle.  Tech 2 can also be used on SAAB, Holden, Isuzu, even some Toyota vehicles with optional programing available through GM and accessible by anyone for weekly, monthly, or yearly subscription.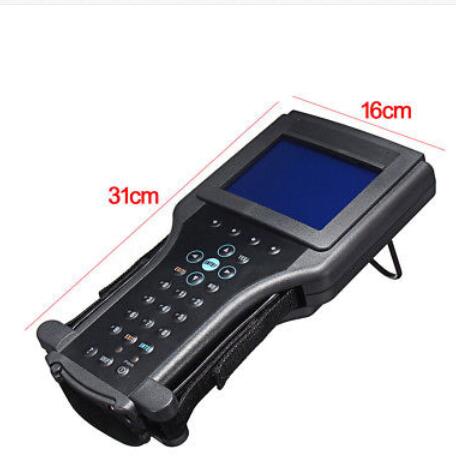 A new Tech 2 unit retails for well over $4000.00.  Anyone who tries to sell you a new unit for less is selling you a clone that DOES NOT work on every GM car, IS NOT of any quality and has a high failure rate.  Clone Tech 2's frequently destroy vehicle control modules, and are a complete and total waste of money!  A lot of people buy a Chinese or Korean clone, and have no idea they have a clone!  If they sell it to you, they didn't know it was a Chinese or Korean clone.  This is a highly cloned tool and even the original manufacturer(s) built some low quality units.  Make sure of what your buying BEFORE YOU SPEND YOUR HARD EARNED MONEY ON IT. Clone scan tools are very easy to spot if you know exactly what your looking for!  On Tech 2, there are tell-tale signs of a tool being a clone.  Clone units DO NOT print on the unit that it is a clone.  Clone units DO NOT say "made in china" or "made in Korea" or "made in Poland" on them,  They say "Made in the United States."  The idea is that THEY ARE CLONES and thus are lying to make you think your getting an authentic unit, when instead, your getting a huge piece of crap that is, literally, worth pennies!  There are hundreds of these clones out here on Obd2tool being sold by people all over the world.  There are private individuals who buy clones, either discover they have a clone and re-sell it as authentic, or have no idea its a clone and think its authentic.  They have no idea because they bought it, think they couldn't figure out how to use it (when in reality, it didn't work) and just re-sell it as authentic.  Either way, intentionally or nu-intentionality, you get stuck with it, and you may or may not know it until it burns out or destroys your cars computer costing you hundreds or thousands of dollars and untold hours and days of misery, just to save a few bucks!
To use a Tech 2 scan tool in this day and age, 90% of all software packages GM offers require a minimum 32 MB memory card.  A 10 MB card, although very useful for backup, data logging and flash programing, is useless for diagnostic programing for North American Operations (NAO), Saab, Isuzu, Suzuki and pretty much any of the other available software packages Tech 2 offers.
If you think that, just because your using a  Auto Scan ToolTech 2 for your personal use, you can buy a cheaper import unit, think again!  I see HUNDREDS of these units thrown on the scrap heap every year.  They cannot be repaired and are non-serviceable.  Not all of these units will accept GM programing, thus cannot be updated.  They are of grossly inferior quality and have an extraordinary failure rate, and damage more cars than I can express to you.
A couple ways to spot a clone:
If the Tech 2 your looking at has no production date on the inside cover for the software card on the top of the scan tool, its a clone.  If there is no date, your looking at a clone!
If the "VOID" warranty sticker is opaque in appearance and difficult to read, its a clone.
If the Tech 2 has little white stickers over the case half's on each side with the word "VETRONIX" and Chinese symbols denoting a date, its a clone.
Most clones are being sold from Asian or European countries.  Why would anyone be selling an item that was built here, shipped over there, and than put up for sale over there, to ship back here?
Finally, there are PLENTY of people here in the United States selling clones!  They buy a few hundred of them, and un-load them on unsuspecting people calling them "slightly used" or surplus.  If they have very little feedback, or the feedback looks like it was written by a a foreigner, your likely looking at a clone.
90% of the units on Obd2tool are being sold by people who are intentionally selling you garbage, import clone units. They don't print that they ARE clones, but they don't print that they are NOT clones!  As long as their are ignorant people who are led only by the concept of saving a few pennies, there will always be clone items out here looking for an idiot to mate up with.  Of the other 10%, half of them are selling you a clone are have no idea they are selling you a clone because they have no idea what they have or they are un-loading an early or late domestically built model that they are trying to get off of because it has damaged their car or doesn't work right most of the time.  Of that last 5% half of them are intentionally trying to rip you off!  You do the math!  Of one hundred Tech 2's posted on Obd2tool, both new and used, maybe 3 to 5 are the genuine article and are high in quality.
If your going to buy something for thousands of dollars, buy it from someone who has the answers, knows the product and has priced it properly.  Please use my experience to educate yourself on what your buying before you go shopping for it, and form your own opinions.  Take advantage of this information to get what you want and get it for a good price.
No matter what you decide to do, thank you for looking in and I hope this information helps you get what you want.