Hello everyone,Tyler with decent laptops we are hooked up to a school bus. This is a 2002 with the condoms.
It's actually got a check engine light on and we're hooked up with our on tell the Autel MaxiSYS MS908CV again. We're gonna compare it and we also have an allison transmission here, so we're gonna go compare it to the texta tool so i'm sitting back here slow them away from the engine noise to make a little bit a little bit quieter for the introduce.
So we're gonna scan this one did not take too long it only took a couple minutes way shorter than the others and it came up and basically said hey. I got some different things going on here so again these essays standard these ones don't worry about those even buy a Bluetooth reader to read that generic code stuff we don't care about that but we do won't care about how good this MS908CV is.
When it comes to Diagnostics, so let's go into the actual Cummins option here and take a look at it all right. so we'll give it a second to go here, And we're gonna again kind of compare to Texas that's kind of our de facto standard
when it comes to Heavy Duty Truck diagnostic Scanner it's the best one, We ran across if we come across a better one obviously going we're happy to tell you about it ECU information again generic information serial numbers product ID torque great all pretty much easy stuff to do and trouble codes so uncommon 's at least on the pre-2007 an older one the Attell tool does a much better job.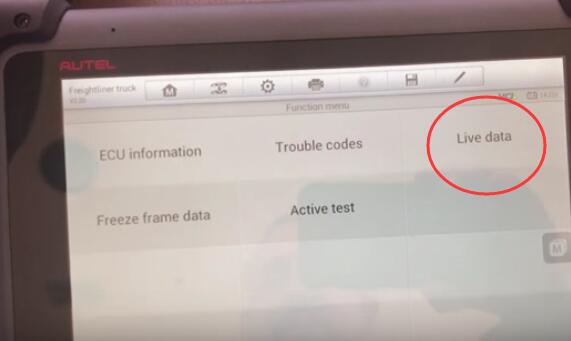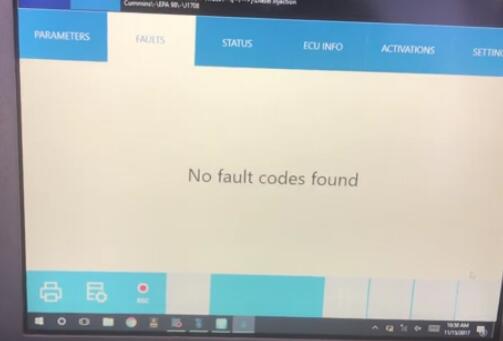 It's gonna give us the PID in the FM i and it's gonna give us the actual diagnostic code which is zero one two three. I can hit the button and it's got some built in repair information for that code so Cummins is the only one we found that has built in repair information everything else kind of just goes on the internet to try to find it.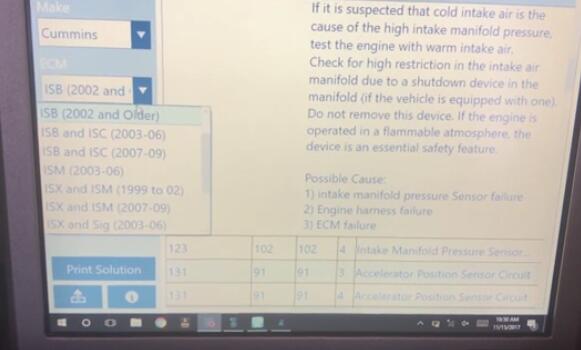 So we'll hit exit here and then we'll go back one more menu as well and we will go look at live data and all parameters. I'm glad you know I kind of like they don't have a bunch of groups. You're like on the other ones I get. Why they do it there's just so many of them that tassel and go to scroll through hundreds of them as a pain in the button. so it's obviously reading reading everything just fine so that's that's good to see. we'll go back and back one more menu and let's go to active tests so in this particular engine we only have two tests. the fuel pump lift override pump lift sorry fuel lift pump override and the cylinder cut out tests.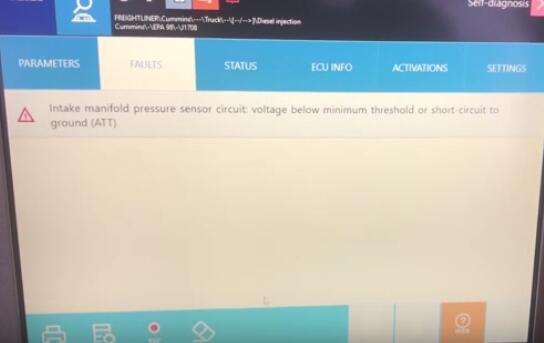 If I go to special functions we really only have the maintenance monitor that's all we got so no it doesn't support it so not too much. we can do for functionality wise. let's go check out the transmission real quick since we're already in here transmission okay. let's go into this thing and give it a shot you better get it okay.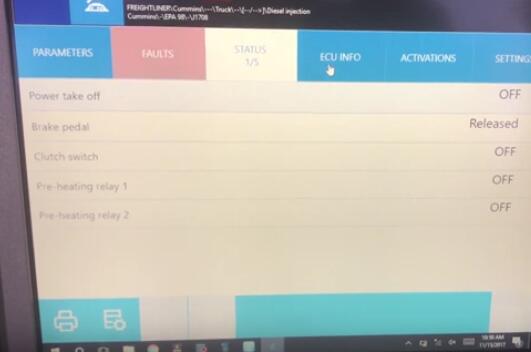 They're guys just a little wagon. It's like a second or third time that's happened to me. Let's get in here and as you can see another little weird thing here. It's called at Freightliner orcas Argosy no it's not. It's a Freightliner Bluebird bus is what this one is and again we can read ECU information look at live data I would not expect it to have any repair information in here.
I was kind of hoping they had a code so we could see if it was reading the right code the P codes is what you want to read on an Allison Transmission. Some tools will read the SP on FM I and those don't really convert easily to decodes and then there there was a slug of tests available as well which is good to see. So even on an older Allison transmission from 2002 which must be like a gen 3 we can do some stuff which is cool.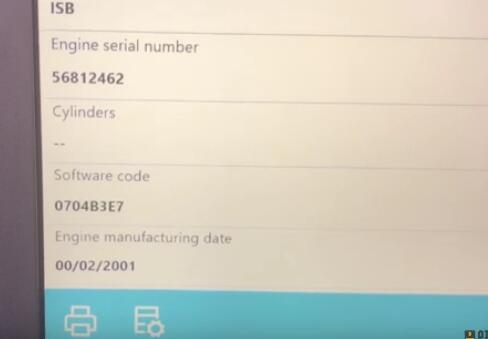 So anyhow there is the auto tell Maxis CV from www.obd2tool.com with an older Cummins now reason the J 1708 stuff and an Allison pre fourth yeah so, It's at least a third generation maybe even seconds makes it W Tech to even but anyhow there you go we'll compare it now to the text tool. Alright everyone we're hooked up with our Texan around little low on battery here. So I'm gonna go fairly quick but we did a global scan we can see ABS transmission engine and the great and we're going to go right into the engine.  We're gonna go into the J 1708 side of it the reason there's two is because on these early 2000s they used a 1939 and J 1708 in a lot of circumstances alright, so you'll see that quite a bit so first of all there's our code we can click it one two three PID 102 fmi four and there's no repair information in tech stuff however the diesel laptops situation we can easily come in here we can find Cummins we can find our ISP 2002 and older and we have all the codes in here right so codes codes codes and more codes.
I'm going to go down to code 123 which is where we work we have pictures of it alright and we have you know the full-blown give any repair information on it as well. We do have knowledge base that also goes in-depth to give you full blown repair information as well comes free for the life of the tool status see.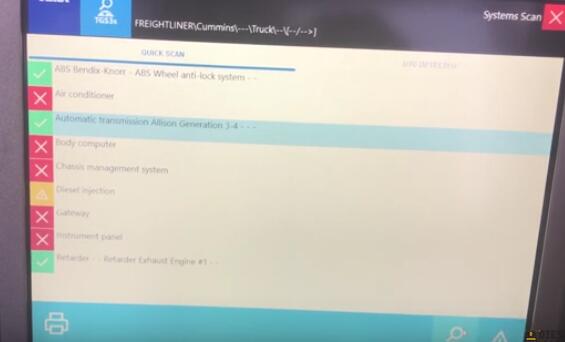 What's position some switches parameters tab had a bunch over there you see you info tab. This is where you'll see VIN number the the make of the engine, So I knew where to go manufacturing date that's how we figured that out activations you can see we have a ton more than compared to the hotel tool alright, there's a whole stack of them there I go over to settings and we have a whole bunch more we can change parameter settings shutdown timers adjustments just a just a pretty pretty big array of parameters that we can get so obviously. we can do a lot more with the text compared to the autel tool again  if you did if you didn't that's all you had you could probably get by fixing this truck it had the code, it had the repair information. But we just go much deeper with e with the text tool same thing when you go into the Allison software and the ABS system and again I would spend some more time on this one but we're literally down to hardly any battery left so anyhow thank you for watching that gives you comparison on the Attell versus the Texas on a pre 2007 Cummins engine